Today, I kick off a four-part series feature where I share a selection of 40 artists polled from 40 people who I'd consider arbiters of good taste in the new music department from musicians to bloggers to radio heads to writers to label heads and everything in-between. The idea of the list is to discover something you may have missed in the course of the last year or so. These are new artists in the sense that they are on one album or less, generally are not hugely well known yet and are the kind of names if, you haven't been paying attention over the last year, will get you up to speed on new music and hopefully if you're already up to speed, you'll uncover something else to get excited about. This is the first of four parts, in no particular order, in which answer the question: "What are your five best new musical discoveries of the year?"
Part 1 | Part 2 | Part 3 | Part 4
Thanks to Muiris Dunworth for creating a Spotify playlist of 34 of the artists. A Deezer version is here.

From: Glasgow, Scotland.
Chosen by: The Pop Cop.
CHVRCHES have generated a buzz of viral proportions since emerging this summer, attracting the sort of feverish excitement that hasn't been afforded to a Scottish act since Franz Ferdinand emerged in 2003. The three members are familiar faces in the Glasgow scene through their roles in The Twilight Sad, The Unwinding Hours and Blue Sky Archives, but it seems certain that CHVRCHES will shine the brightest. While the electro scuzz of 'Lies' was the first song that drew admiring glances, their unfathomably wonderful, wondrous debut single proper 'The Mother We Share' is undoubted Song of the Year material – a dreamy, blissed-out track that would send clubbers home with pacifistic instincts at closing time. This is group who know how to make credible precision pop – and very few artists can say that.(Jason, The Pop Cop)
---

From: Gainesville, Florida.
Chosen by: Bitzl R's Alan Reilly, The Hype Machine's Dev Sherlock, James Vincent McMorrow.
Like any good "interesting" band, Hundred Waters are difficult to pin down or describe in a single sentence. At the core they are five overly-accomplished musicians who met in Gainesville, Florida (of all places), and on stage can be seen trading instruments and handling multiple chores in the course of a single song, like some sort of graduate project at the Berklee School of Music. But what they deliver is not muso, it's magic. Songs weave and sometimes wander but never lose direction. There are many layers, and polyrhythms, and harmonies that are enchanting, at times hymn-like. There's folk, there's Aphex Twin, there's early Bjork and some Stereolab and some Joni Mitchell and, I swear, there's even a guitar part that Jerry Garcia might have written. One of the year's most refreshing and engaging albums. (Dev Sherlock)

Full album on Soundcloud.
---

From: Mayo, Ireland
Chosen by: Mossy Nolan.
Seamus Fogarty writes great songs, some are light and catchy, some are very tragic, but they are all thoughtfully and cleverly put together with melodies and lines that will stay with you while. When I hear Seamus sing and play I always think he has his own voice and guitar style, which he pushes tastefully in parts using effects and electronic swells. Seamus Fogarty is positively not your bog standard singer/songer. (Mossy Nolan)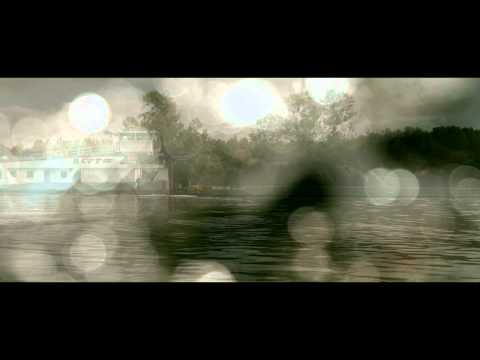 ---

From: London, UK.
Chosen by: Ailbhe Malone.
The son of a male model, Londoner Gabriel Bruce's cheekbones are as high as his voice is low. Nick Cave and Leonard Cohen are the obvious comparisons, but dig a little deeper and you'll find performance art, fire and brimstone, and a whole Tamla Motown's worth of soul. (Ailbhe Malone)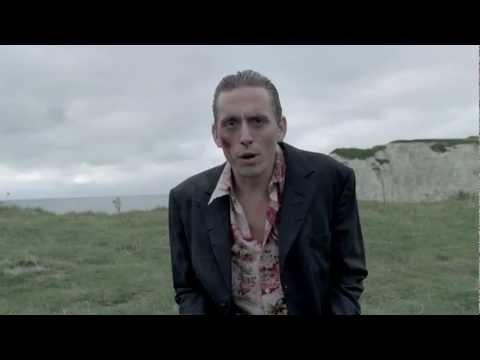 ---

From: Derry.
Chosen by: Jim Carroll.
Her name is Bridie Monds-Watson, she's 16 years of age and she hails from Derry. She had a voice which is soft, startling and subtle and, best of all, she has beautfully weathered, fully rounded and quite striking songs to match those tones. That someone so young is already producing glorious, incandescent, near-perfect wonders like "Sea Creatures" is quite astonishing and the fervent hope is that she manges to keep her feet on the ground in the midst of the current buzz which surrounds her. (Jim Carroll)
---

From: Dublin, Ireland.
Chosen by: Ian Maleney.
If you're going to stand out among the glut of Irish "electronica" producers then going tropical with a refined eye for detail is one way to go about it. Orquesta's music finds new links between Caribbean sounds, thumping house beats and space exploration. It is delicate, subtle and intricate but latent with the power to move a floor to dancing if needs be. Steel drums and maracas sit happily alongside futuristic synth programming, while perfectly-weighted kick drums keep us all from floating away into the clouds. On stage, the songs came alive even more, with a full band adding new layers to already immaculate constructions. Orquesta is ten steps ahead of us all and few seem as sure of their own vision. The universe is his playground. (Ian Maleney)
---

From: California, USA.
Chosen by: James Byrne of Any Other City/Villagers.
He's a producer from California. Recently signed to Kanye's GOOD music label. He produced 'Ni**az in Paris'. He's got some of the best snare sounds I've heard in years. His all round sense of song and space is also note worthy when everybody else is chasing a Lex knockoff or overproducing like a bad Jay-Z record. You can hear 20 years of beats in him. Bits of Pete Rock, Premo, Screw, Ski, Organised noize, The Neptunes the lot. Also some of the trippy new shit. But it still sounds fresh. It also doesn't sound like he's been sitting at a MIDI keyboard for 10 hours searching for kick sounds. I get the sense he knows what he wants quick, then it's just finesse and feel. Also, and probably most importantly, there's a bit of fun and charm in his work, it's not hard work listening to his stuff. I've been playing his beats in soundcheck on my drums for months. Real tasty. If only the lad could rap. (James Byrne)
---

From: London, England.
Chosen by: Kara Manning (WFUV/The Alternate Side, writer), Shane Galvin.
A bespectacled electronic duo that identify themselves as J. Willgoose, Esq. and Wrigglesworth (no, they don't carry cricket bats), have thus far released an excellent EP, The War Room, and a handful of memorable singles, most recently the mountain-gazing 'Everest' from the pair's upcoming debut album. Although they gleefully plunder the British Film Institute's cache of vintage newsreels and movies, PSB's music isn't just some sample-happy escapade; there's a real purpose to their mission. The pair tastefully blends morale-boosting World War II cinematic propaganda with krautrock, finding a strange détente of substance and sonic style. The deft — and daft — blend of Leslie Howard's earnest declarations from 1942's 'The First Of The Few' set against a driving motorik pulse elevates the single 'Spitfire' to a heart-racing high. ""London Can Take It," resilient in the thick of the Blitz, is somber yet uplifting. There's really no other band on the radio right now that sounds so refreshingly unique — or as historically majestic — as Public Service Broadcasting, as if Neu! were running amuck in the BBC archives. (Kara Manning)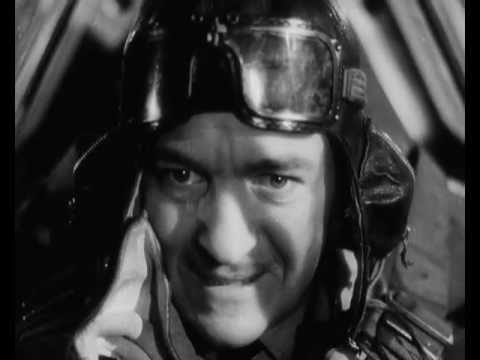 ---

From: London, England.
Chosen by: John Kowalski, Solar Bears.
Slow motion disco but with a different colour scheme entirely. The arrangement is flawless and the production is stellar. (John Kowalski)
---

From: Vancouver, Canada.
Chosen by: Derek Byrne of Phantom FM.
In 2011, I stumbled upon the amazing video for this duo's debut single 'The Deep'. Amy Kirkpatrick's vocal glides perfectly over the scratchy bass and rhythm and a suitably creepy video to bring it all together. Since then that have been working on their debut full-length album, Other, that is set for a February 2013 release, but have kept my interest going with a number of surprising covers from artists such as Patsy Cline, Tom Waits and Deftones – not exactly artists you would expect to influence a pop/electronica band. September of this year saw the first single of the upcoming album 'Caves' including a remix from Benjamin Damage and man of the moment MMOTHS. (Derek Byrne)
---
Part 1 | Part 2 | Part 3 | Part 4