Slane Irish Whiskey is a trailblazing Irish Spirit that has music in its heritage. Like Nialler9, Slane Irish Whiskey is all about new adventures and making a bold choice. Next time you're looking for a spirit that comes recommended from someone who knows their music, try Slane Irish Whiskey.
Please enjoy Slane Irish Whiskey responsibly/visit drinkaware.ie.
© 2022 Slane Irish Whiskey

---
10.
Rico Nasty
Anger Management
XXL Freshman student takes on the future of trap
Rico Nasty is an artist on a steady trajectory upwards. The 21-year-old Maryland rapper first burst onto the scene back in 2016 with two introductory mixtapes, The Rico Story and Sugar Trap. Rico Nasty's output felt new and exciting, with glimpses of greatness but occasionally lacking an identifiable sound that she could claim as her own.
May's Anger Management finally establishes Rico Nasty as a major player. A collaborative album with producer Kenny Beats (Vince Staples, Freddie Gibbs), Anger Management is an 18-minute statement of intent. Industrial beats that blend club and trap influences provide the perfect soundscape for Nasty's rapid-fire, distinct flow. Cuts like 'Cheat Code' and 'Hatin' are a wall of abrasive, anthemic energy whilst the minimally produced and introspective 'Sell Out' gives her impressively developed rapping room to breathe. In just 18 minutes, Rico Nasty breathes life into a trap genre that is at major risk of becoming over-saturated.
– Kelly Doherty
9.
Loyle Carner
Not Waving, But Drowning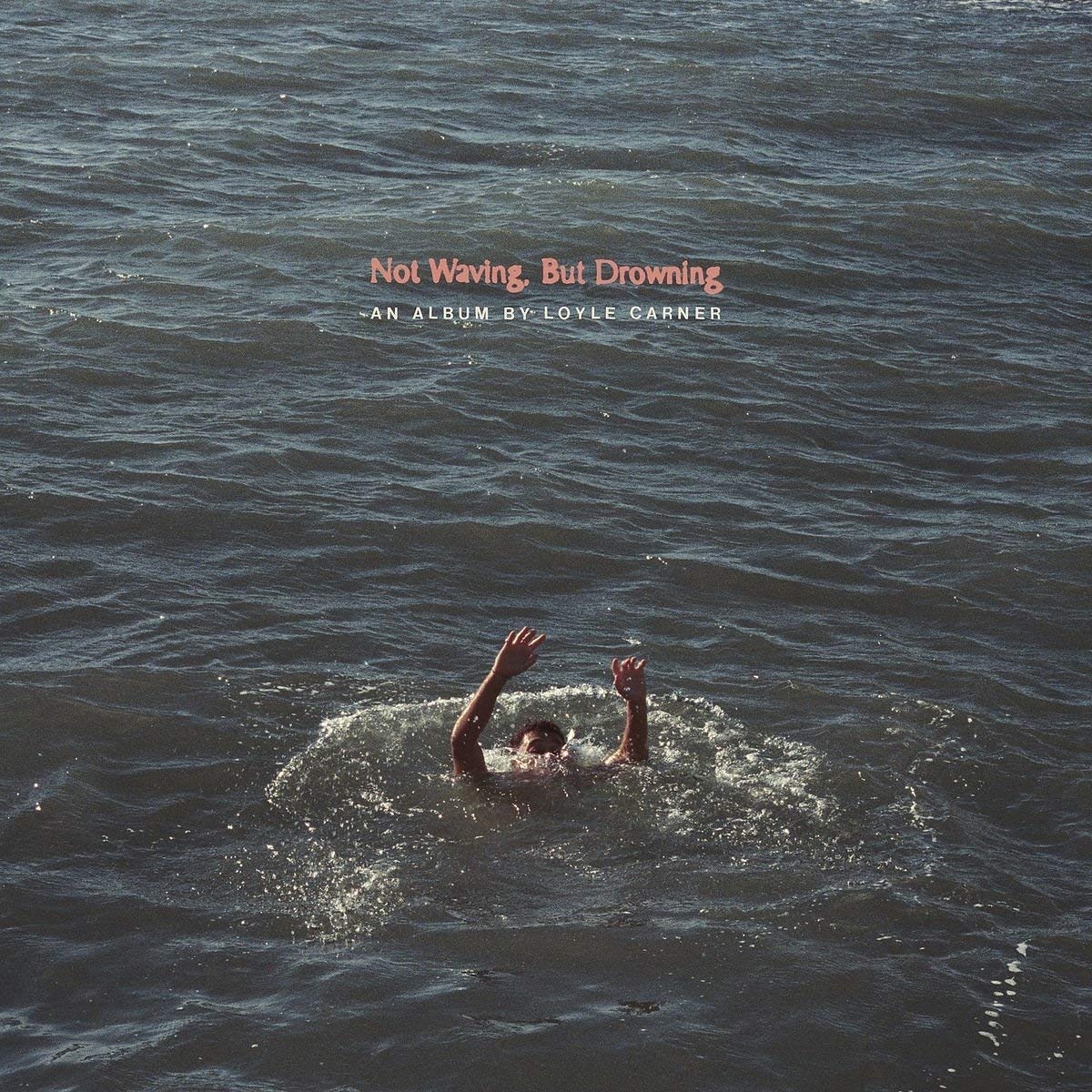 British MC picks up where his first record left off.
The British MC had a big job on in following up on his Mercury Prize-nominated debut album. Carner's reputation as one of England's, if not the world's, premiere conscious hip-hop lyricists was well earned but not concrete considering the limited discography it was based upon. In other words, Not Waving, But Drowning would be a massive indicator as to whether Carner had real staying power.
Queue a collective sigh of relief when the album finally saw release in April. Carner doesn't change up the formula massively on his new LP. The same mellowed out soulful production and wholesome lyricism remains the core drivers behind the MC's music. Tracks like 'Ottolenghi' and 'Ice Water' hear the artist unafraid to tackle the big issues of the day, apathy, despair, toxic masculinity and poverty.
Future releases may benefit from pushing the envelope in terms of arrangements and concepts, but Not Waving, But Drowning does more than enough to secure Carner his position in contemporary hip-hop's pantheon.
– Luke Sharkey
8.
Fontaines D.C.
Dogrel
A strong start to what could be a very beautiful thing.
The Irish rock band are arguably the breakout act of the year. Dogrel seems to have taken a lot of the world by storm, earning 5-star reviews on the likes of NME and The Guardian. While we weren't as ecstatic ourselves, there is lots to like on this debut. A young, driven rock group with a superb relationship to the written word and a no-frills approach to rock music. There's plenty of room to grow, but the band are very much the real deal and a breath of fresh air in the rock scene.
– Luke Sharkey
7.
Denzel Curry
ZUU
Soundcloud rap gets ready for the masses.
24-year-old rapper Denzel Curry has always strayed away from the crowd. An innovator of the Soundcloud rap scene, Curry's output has consistently turned heads. With each release, the Miami native develops and pushes his sound and last year's TA1300 felt like he had finally settled into a signature style of hard-edged rabble-rousing hip-hop that embraced the dark side.
Not one to rest on his laurels, Denzel Curry returned this year with follow-up album Zuu. Far from sticking to the sound realised on TA1300, Curry uses Zuu to mould his heavy edges into a more accessible offering with huge crossover potential. Cuts like 'P.A.T' and 'BIRDZ' still boast dirty basslines and pure expressive anger but, for the most part, that fury has been channelled into cleaner productions, more conventional flows and a sound that frames Curry as a major player outside of the Soundcloud/alternative hip-hop scene. Curry hasn't sacrificed his established style for success, Zuu is a showcase of his growth and the impressive development of one of hip-hop's most unique figures.
– Kelly Doherty
6.
Billie Eilish
When We All Fall Asleep, Where Do We Go?
Savvy anthems from a charming pop giant.
Few artists have caused as much of a stir in recent years as Billie Eilish. The 17-year-old pop star has seen a meteoric rise with her sugary but sinister, stripped back anthems. Her wave of success has seen more than enough of its detractors but to diminish Eilish's success is nothing but an act of begrudgery against one of pop's most interesting stars.
When We All Fall Asleep, Where Do We Go? is a smorgasbord of influences taking nods from trap, lo-fi bedroom pop and various shades of electronica. What stands out most in Eilish's music is the level of likeable charisma she brings to each song. Braggadocious cuts like 'bad guy' and 'you should see me in a crown' are delivered with a self-aware, humourous air whilst more earnest moments like 'xanny' and 'i love you' are sweetly endearing in their youthful vulnerability. Eilish lends her distinct vocals to a collection that serves as a snapshot of contemporary popular music. When We All Fall Sleep, Where Do We Go? may be primarily championed by a young demographic but there's something here for everyone.
– Kelly Doherty
5.
Flying Lotus
Flamagra
The sixth studio album from Steven Ellison is like fire on a mountain. Flamagra
Like most Flying Lotus longplayers Flamagra is a dense and dizzying collection of music pushing and pulling between light and dark matter, seemingly cut from celestial cloth and filled with the producer's trademark psychedelic jazz / funk / electronic / hip-hop style. Ostensibly thematically tied together by the image of a fire burning eternally on a hill, that image is really just a starting point for 27 tracks and a whole lot of guest appearances from names like Solange, Shabazz Palaces, Denzel Curry, Little Dragon, Anderson .Paak, George Clinton and director David Lynch to explore.
That a Fly Lo production is going to instantly recognisable and impeccable is a given, such is the depth to which Ellison has embodied his own sound. With Flamagra, as with all Fly Lo records, it's about the journey and some of it is more memorable than others (looking at you Tierra Whack and 'Yellow Belly' in particular). 'Land of Honey' with Solange on pared back vocals may be the most beautiful song of the year, the instrumental 'Andromeda' is a short piece of heavenly toned music, Denzel Curry adds sharpness to the head-spinning beat of 'Black Balloon Reprise', 'More' with Anderson Paak is a skittering jazz soul jam while 'Burning Down the House' with George Clinton recalls Fly Lo collaborator Kendrick Lamar. Its dense nature is one of its strength a couple of months past its first release, offering much replay factor as time itself marches on.
– Nialler
4.
Slowthai
Nothing Great About Britain
British rap newcomer calls for a revolution.
Few artists have been as ubiquitous in 2019 as Northampton's Slowthai. The 24-year-old crashed into the mainstream this year with a humorous social media presence and a fearlessly political hype train behind him using marketing campaigns to challenge the policies and actions of a Brexit Britain that's been making concessions to the far-right. This consciousness coats Slowthai's output with an air of urgency as people search for a voice for an unhappy generation.
On Nothing Great About Britain, Slowthai runs headfirst into taking the mantle of 'disturber of the peace'. No institution is safe from Slowthai's class war and the release is a refreshing call to arms that brashly represents the struggles of the oppressed and those left behind by the discriminatory British class system. He snarls his way through teardowns of the state and the Royal Family against an eclectic soundscape that dabbles in grime, drill, post-punk and experimental leaning electronic beats with a flow that's aggressive yet witty. Nothing Great About Britain is a rallying call from an essential new artist delivered with a humorous charm.
– Kelly Doherty
3.
Sharon Van Etten
Remind Me Tomorrow
Emotional rock anthems from one of indie's most consistent artists.
Remind Me Tomorrow builds on the introspective indie rock Van Etten's been developing over the last decade and takes it in a new direction. The brutally personal and inward-looking lyricism is still ubiquitous but Remind Me Tomorrow reveals new confidence in its presentation and the collaborative nature of its creation. 'No One's Easy To Love' recalls heartache but with an affirmative swagger that has never been present before with Van Etten's penchant for self-critique. That same resolution exudes from the anthemic 'Comeback Kid' with its euphoric underdog optimism.
The album sees Van Etten largely swap in her folk dalliances for straight-up rock and atmospheric electronic moments. It works to make an album that sounds timeless and drops the shackles of being an indie-folk act leftover from the indie blogger-core days. Remind Me Tomorrow is a major stride for an essential indie artist and, in another world, lead single 'Seventeen' would be a global chart-topper. A transformative album for Van Etten and, hopefully, the first step in her journey towards being a bonafide rockstar.
– Kelly Doherty
2.
Julia Jacklin
Crushing
Australia's best indie artist hits two successive years with superb albums.
Barring a sudden slew of blow your mind good albums in the latter half of the year, 2019 will mark Australian artist Julia Jacklin's second successive year among our favourite albums of the year.
Last year, it was her collaborative rock project Phantastic Ferniture. This year it's her much more sombre solo record Crushing. It's a captivating collection of highly personal life accounts, set against usually sparse arrangements and Jacklin's grainy guitar work. 'Body', the album's opening track, is one of the best pieces of music in any form we've come across this year.
Jacklin is more than capable of doing both down and upbeat. While 'Body' wallows 'Pressure To Party' explodes, alight with energetic indie rock riffs and yelpy vocals. Jacklin is building a creative streak and we're here for it.
– Luke Sharkey
1.
Tyler, The Creator
IGOR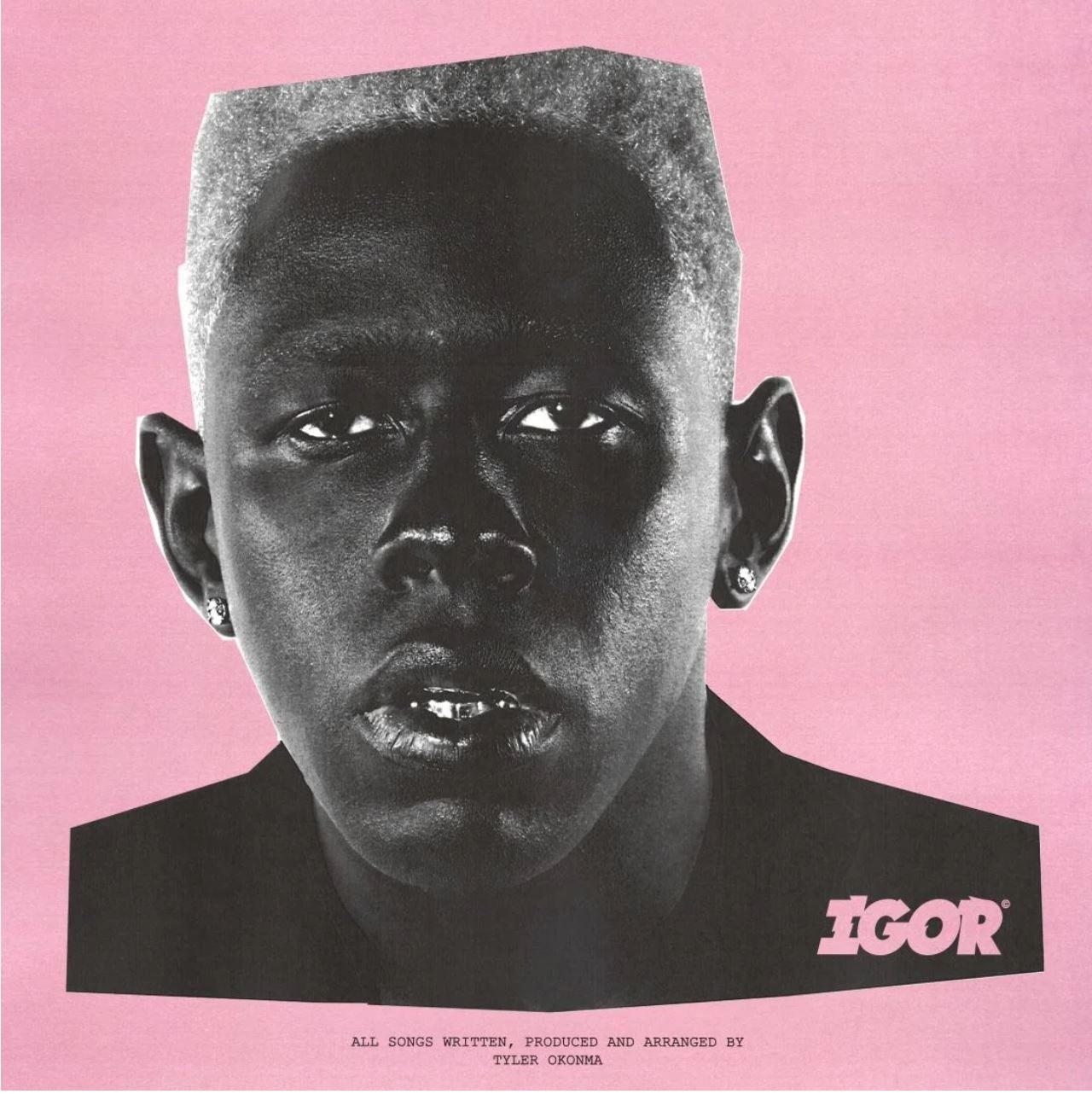 Tyler's evolution into one of the world's most creative and innovative hip-hop artists reaches its peak.
That Tyler should be the first hip-hop artist in history to have an entirely self-produced and arranged album reach pole position on the Billboard Charts seems like a just title in light of the evolution he's undergone over the past decade.
IGOR marks a peak moment in the artist's career. While 2017's Flower Boy introduced the world to a softer, more R&B rooted creative approach, IGOR draws on everything Tyler has put his hand to in the past to create a veritable breakup odyssey. Arranged largely with warm analogue synths, IGOR is in one moment heartachingly tender ('Earfquake') and in the next hyper-aggressive ('New Magic Wand'). What remains consistent throughout the LP is an immaculate standard of lyricism and production craft. IGOR is the album Tyler has trained his how life to make.
– Luke Sharkey
https://www.youtube.com/watch?v=V5xFcp89gh8