2019 Best of | Best international albums | Best Irish albums | Guest selections
---
Looking at our favourite albums released this year, Irish music explored the forgotten voices of Irish women in history, finding your place in a capital choked of its cultural reputation, mental health, anxiety, suicide, transitioning to adulthood, fatherhood, heartbreak and relationships, loss and the socio-economic problems of the era – Brexit and borders.
Capping a list at 30 meant that there were records which deserved more light which don't feature here – such is the quality and quantity of music released in a given year. Albums from Shookrah, Mount Alaska, Ye Vagabonds, Hozier, Crome Yellow, Alarmist, MuRli, Zaska, Rosie Carney, Space Dimension Controller, Kaé, Luthorist, Two Door Cinema Club, Boy W1der and Bats are just some of the albums that would have made the cut in previous years but alas, there has to be a cut-off.
Special mention also goes to an album from For Those I Love, a beautiful grief-stricken ode to friendship that would have been at the top of our list this year were it not for the fact that it is since been deleted due to the good news that it looks like it will get a wider release in 2020, a remarkable outcome that shows that an independently-made piece of honest art can potentially reach a large audience.
Here's the final list, chosen by Luke Sharkey, Kelly Doherty and Nialler9 with extra words by Andrea Cleary.
If you appreciate what we do, then please consider joining our Patreon.
---
30.
Deaf Joe
Love Stories
An album of ambient love-soaked bliss from the Waterford artist, which dives headfirst into the ambient sonic water with electronically-driven tracks that forgo traditional song structure and vocals in favour of mood-based arrangements.
The album came about after Joe worked on an ambient set for the Another Love Story Festival last year which developed into a full eight-track release. Its main inspirations according to its author are "the sound of the ocean roaring on an Icelandic black sand beach/swimming in Copenhagen harbour at the height of summer / The sight of a kaleidoscopic sunset over a volcanic lake in the Philippines / chasing memories of special places with lovers and loved ones he'll never forget."
29.
Beauty Sleep
Be Kind
Belfast dream-pop duo Beauty Sleep released their debut long play Be Kind earlier in the year. Precipitated with the release of superb singles like 'The Dark and 'The Feeling Back', the full album offered a comprehensive insight into the pillowy pop sounds the band clearly thrive on.
'The Feeling Back' particularly stands out, with its joyous refrain and explosive energy. Tune in & drop out.
28.
All Tvvins
Just To Exist
The second album from Conor Adams and Lar Kaye largely leaves behind the arena-ready rock of their debut IIVV for more nuanced pop-centred songwriting. Just To Exist finds a new place of alternative synth-pop without forgoing the guitar and drum textures that illuminated that record. Central to its appeal is Adams' strong sense of melody and hooks throughout. It all adds up to an engaging and zeitgeist-leaning record that represents how a rock duo can evolve in 2019.
27.
GavinDaVinci
superscumbagmode
Limerick hip-hop is a many-headed beast and each of those heads is spitting lyrical fire. One particular head, GavinDaVinci landed his sophomore album superscumbagmode this year and it is an unorthodox force to be reckoned with. Steeped in character, wit and GavinDaVinci's distinct flow, superscumbagmode is a veritable party.
Claustrophobic oddball beats grind down throughout an album that veers between circling intimidation, sesh anthems and goofy, tongue-in-cheek odes to lust. Featuring a line-up of Limerick all-stars including Citrus, Hazey, Mankyy and Tamara Hall, superscumbagmode is an album for late-night spins with the windows rolled down. It's unpolished, raw and heaps of fun, presenting GavinDaVinci as the cheeky underdog that you can't help but have a soft spot for.
26.
Anna Mieke
Idle Mind
A collection of pastoral songs cut from the same cloth as Nick Drake, Anna Mieke Bishop's debut album basks in an intimate folk style that suits the delicate tones of the multi-instrumentalist singer-songwriter's voice.
Augmented by bouzouki, guitar, piano, fiddle, cello and drums, Idle Mind is tender collection of songs, informed with observations gathered from the songwriter's time spent in places like New Zealand, Cork, Hungary, Spain and Granada. A worldly view Anna Mieke may have but Idle Mind feels rooted, earthy and connected to the self.
25.
Bonniesongs
Energetic Mind
Australia-based, Irish export Bonniesongs' Energetic Mind is a piercing debut that straddles the lines between art experimentation and folksy intimacy to wonderful effect. Maintaining emotive connection whilst fulfilling the angular and dissonant layering of art-folk can be a difficult task but Bonniesongs utilises the combination to create work that is both heart-on-sleeve and intriguingly challenging.
Opener '123' instantly sets Bonniesongs aside from the acoustic guitar pack, leading with a quiet arrangement comprised solely of harmonised vocals and percussive hand-claps. From that point onwards, she treats us to a record that is deeply memorable in its obtuseness and constantly takes risks. It may take a few listens to appreciate Energetic Mind for the entirety of its quirks and unorthodox approaches but each listen uncovers a new element to fall in love with.
24.
Maverick Sabre
When I Wake Up
"I was chasing oasis, champagne supernova / I wonder walls of the city/ & do we all live forever?"
New Ross native Maverick Sabre's tribute to the Brit Pop giants on the opening lines of 'Into Nivana' is fitting in more ways than one.
Not just because When I Wake Up marks a move toward organic instrumentation and fully sung tunes from Sabre. Not just because it's emblematic of the authentically clever wordplay Sabre showcases throughout his most recent full-length.
Mostly, it's because Sabre's music brims with the same working-class sensibility that the Gallagher brothers' did when it was at its best. Themes of inequality, disparity and injustice are rife throughout When I Wake Up. Whether it's the Grenfell Fire ('Big Smoke'), urban violence and the capitalist hierarchies which facilitate it ('Guns In The Distance') or domestic abuse ('Her Grace') Sabre is always on the side of the most marginalised, vulnerable members of our society.
23.
Conor Walsh
The Lucid
Tragically released posthumously after his sudden death, Conor Walsh's The Lucid serves as a beautiful encapsulation of undeniable talent. A shimmering instrumental project that moves with ease between classical and ambient turns, The Lucid surpasses its role as a moving tribute to become an impressive snapshot of an artist composing truly moving and affecting work.
Cuts such as 'Fanthesia' and 'Tine' utilise bright, acoustic piano work to conjure up emotional, open-ended narratives. The album's midpoint transition to electronic showcases Walsh at his best. Each airy, reverb affected movement has a haunting duality – melancholy and euphoria entwine seamlessly and often it is difficult to discern which is which. Hollow space occupies each turn of The Lucid, demanding close attention from its audience. Extricating the album from its context is close to impossible but The Lucid is part of a beautiful legacy to leave behind.
22.
Daithí
L.O.S.S.
Five years on from the Clare fiddle and electronic musician's major-label debut, Daithí has pushed himself into a new place of musical maturity and production that allowed him the vernacular and tools to address emptiness and a dark time in the aftermath of a break-up through music. L.O.S.S. is a therapeutic exercise for the author and one in which forced Daithí out of his comfort zone.
With a coterie of Irish singers like Paul Noonan, Sinead White, Tandem Felix, Ailbhe Reddy, The Sei and Sacred Animals on guest vocals adding emotional weight to explorations of the central topics of heartbreak and dissolution, the album flows through bright cinematics, uplifting house music passages, ambient textures, synth electronica and a personal collage of field recordings.
21.
Dermot Kennedy
Without Fear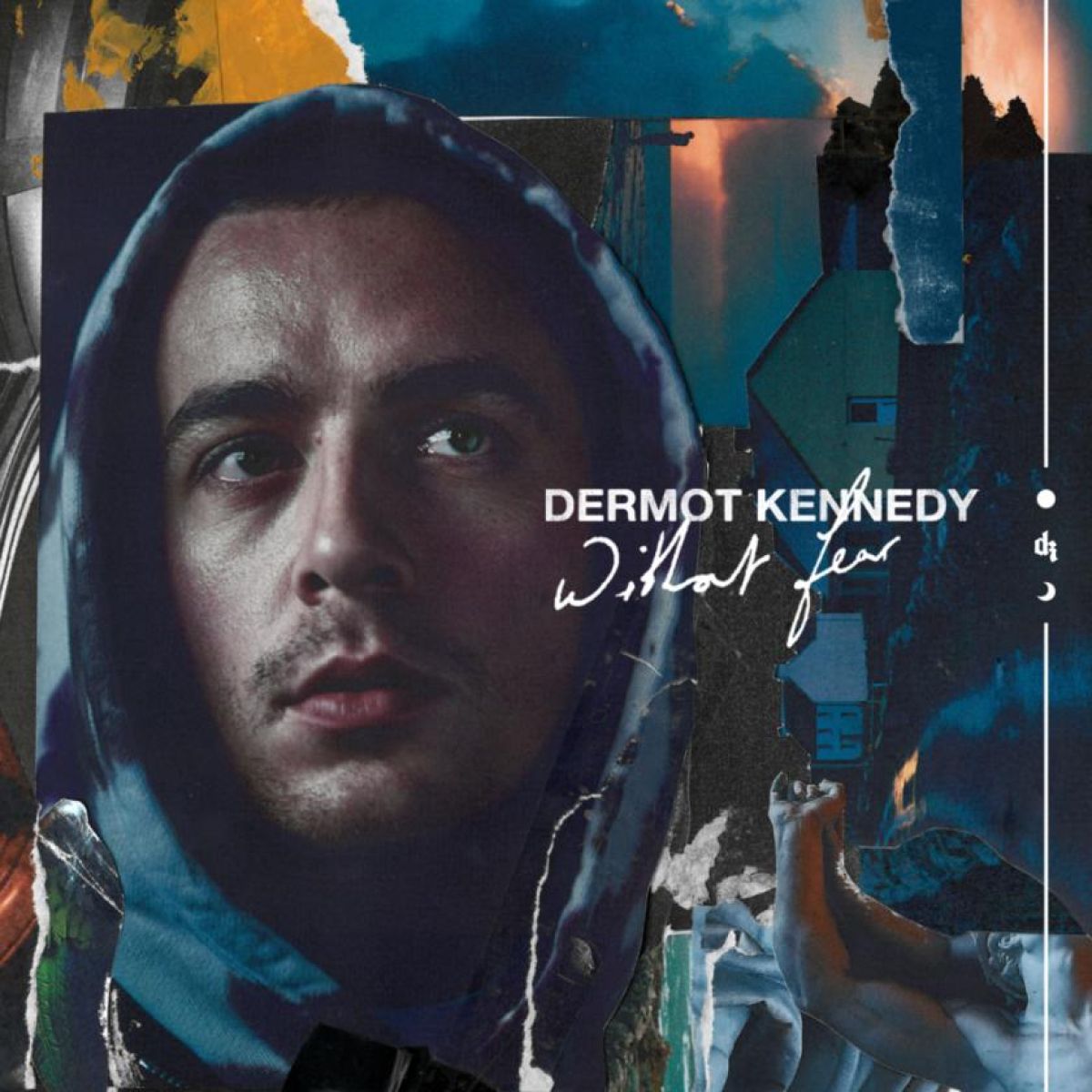 It's difficult to consider Without Fear, the debut album from towering Irish singer-songwriter Dermot Kennedy, as a body of work in its own right.
That's not a reflection on the quality of the individual songs on Kennedy's first outing. Kennedy appears to be able to draw the most poignant beats of an emotion out onto a familiar pop structure – that rarest of qualities in a songwriter. I challenge anybody to listen to 'Power Over Me', 'Moments Passed' or 'Lost' and not be moved. This is not an aggrandizement of language for the sake of this list, I believe it's fair to call Kennedy one of the very best singer-songwriters in the world – leagues above a Sheeran or Capaldi.
The problem with identifying Without Fear as a standalone body of work is one of familiarity. Nearly half of the songs on the album had been released, some for well over a year as part of EPs or singles, before Without Fear's album cycle began. When Kennedy released the self-titled compilation which grouped all the singles he'd released up until that point, it marked a promise to move onto fresh material. Without Fear doesn't live up to that promise and it's hard not to feel somewhat cheated.
20.
Ryan Vail & Elma Orkestra
Borders
No album released recently was more timely informed by the clusterf**k of emotion, identity and confusion that Brexit brought to the UK and Ireland in recent years. From a Northern Irish context, Borders as a project was conceived by two musicians Eoin O'Callaghan and Ryan Vail living on two sides of the Derry divide who collaborated together to score the border between the North and South. Suitably, the album unites the genres of electronic, acoustic and neo-classical with guest voices from across the island (Stephen James Smith and Moya Brennan), further bolstering the importance of understanding through analogue and stirring sonics.
19.
Lighght
Gore​-​Tex In The Club, Balenciaga Amongst The Shrubs
Cork is solidly establishing itself as Ireland's spiritual home for uncompromising, innovative club music and Lighght led that charge in 2019. His excellently titled debut full-length album Gore​-​Tex In The Club, Balenciaga Amongst The Shrubs is phenomenally ambitious and unrelenting in its dedication to pushing the boundaries of sound design. Lighght constantly produces an impressive amount of material, a fact which makes this debut's clear vision and experimentation an even more impressive feat.
Gore​-​Tex In The Club, Balenciaga Amongst The Shrubs is incredibly difficult to categorize. Twisting and morphing between the gentle and the grotesque, each moment unveils another left turn. At times buoyed by ambient bliss, other times unleashing confrontational oppressiveness, Lighght draws from a smorgasbord of influences ranging from spoken word to trance to classical and everything in between. Lighght exists as an up and coming auteur crafting exhilarating and essential outsider music and his debut is an endlessly rewarding challenge.
18.
Kitt Phillipa
Human
Kitt Phillipa's Human conducts itself with a commandeering gravitas. No moment is incidental, each touch laden with sincerity and wrought emotion. Phillipa has seen their fair share of media and awards recognition over the last year and Human justifies the attention. Largely driven by Philipa's distinctly haunting vocals and piano centred balladry, this debut is an album for hard times and solo listening.
Raw vulnerability persists throughout Human yet through the darkness always lies moments of hope and not-so-distant euphoria. Penultimate track 'Atlas' embodies this versatility. Opening as an exposed, scarcely present arrangement, Phillipa's intimate lyrical strengths are showcased before emerging to a grandiose and uplifting conclusion. Phillipa's debut is affirming and poignant and marks a fitting introduction to a very special talent.
17.
Jape
Sentinel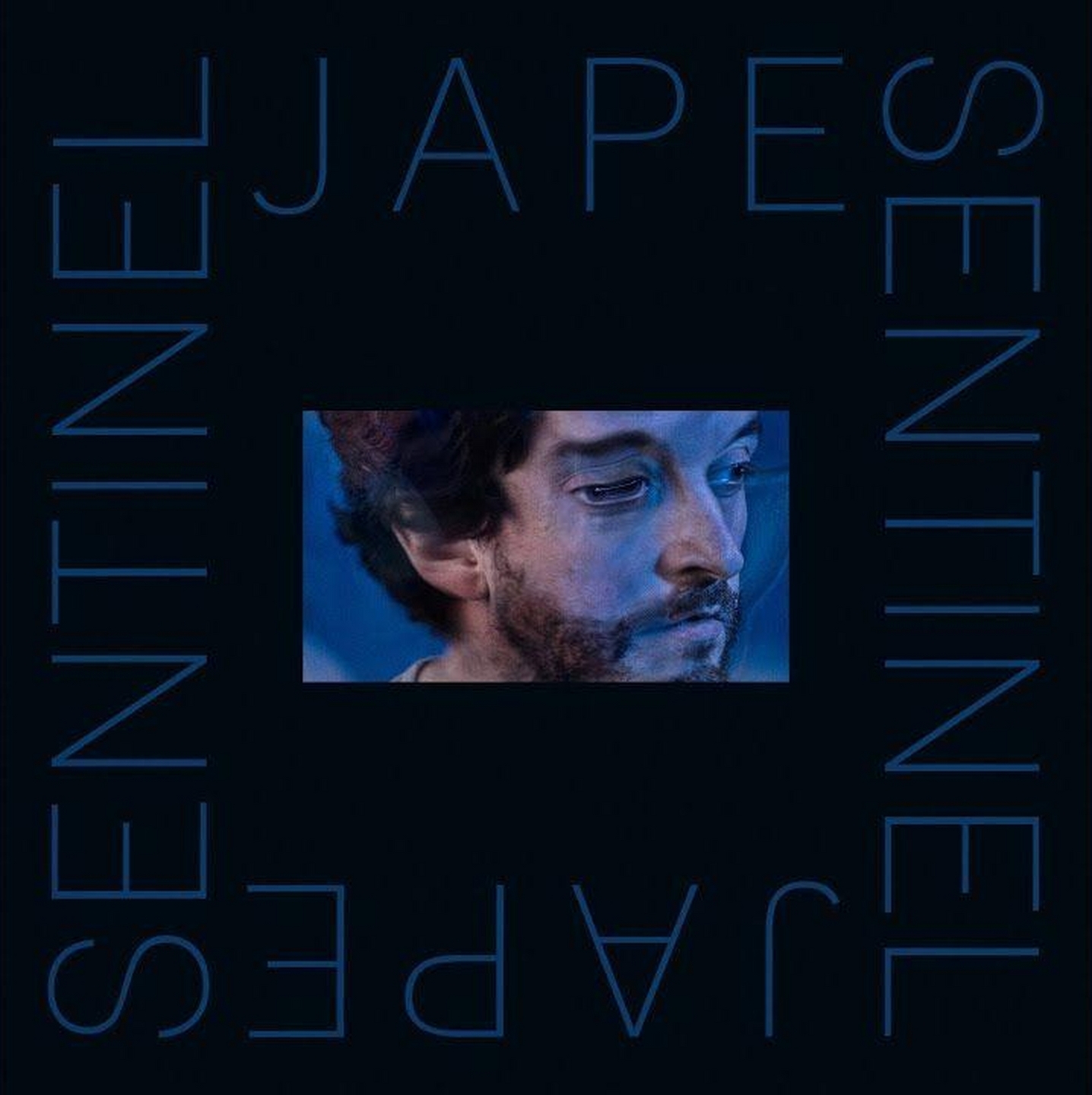 Richie Egan refuses to be defined six albums deep into his solo career.
Sentinel is in many ways the antithesis to 2015's This Chemical Sea. The new album is minimalist in its arrangements where its predecessor was maximalist. Sentinel is anchored by Eagan's guitar playing, largely acoustic. Some of the picking patterns, like on highlight 'We Threw A Dead Thing Overboard', remind the ear of Townes Van Zandt or even a melancholic John Martyn. The synths are moody, often bordering on the desolate. The songs meander, slipping in and out of discernible structure and shape.
Looking past the purely sonic, Sentinel takes up a new conceptual mantle from Eagan's previous work. Family (described as "glorious" in the title track) seems at the core of what motivates the writing on Jape's latest outing. The album seems to find the artist grappling with a new chapter in his life, a process which includes accepting the mistakes he's made in the past – as on 'I Was Wrong'.
There's no single song on Sentinel which has that anthemic charisma songs like 'Seance Of Light' and 'Absolutely Animals', but the album is a gorgeous listen as a whole. True to life as it is lived.
16.
Kojaque & Luka Palm
The Green Diesel Mixtape
After the monumental success of 2018's Deli Daydreams, Kojaque returned with label mate Luka Palm onside for a distinctly different flavour of hip-hop. The Green Diesel Mixtape firmly leaves Deli Daydream's jazzy, mid-paced traits behind to deliver an album of raging trap bangers. Turning the braggadocious personas up to eleven, Green Diesel opts to tune into prevailing hip-hop trends in order to create Soft Boy Records' chart-ready release to date.
Palm particularly shines on Green Diesel. His deep, deadpan flow is a major driving force in ensuring the mixtape never falls into direct mimicry of commercial trap territory. It's distinct and unrelenting and establishes him an Irish MC to watch out for. Green Diesel might not be the most innovative release of 2019 but its undeniably a blast.