2018 marked the fourth year of POD's winter day festival Metropolis.Set over the October bank holiday weekend, the two-day event originally staked a claim into the diaries of festival goers with dance-heavy lineups boasting some of the most popular names in the game.

Previous headliners have included Moderat, Flight Facilities and Todd Terje. This year's lineup saw a noticeable shift in style and tone for the festival. Always looking to push the envelope, POD chose to hand the reigns over to Villagers to curate and headline the Saturday. O'Brien chose to represent the strong vein of Irish folk with an addition like David Keenan while Friendly Fires and Gwenno added some variety to the mix. The busier Sunday lineup felt a little closer to home with acts like Maceo Plex and Róisín Murphy taking up headline duties, but a strong indie influence still being catered for thanks to the likes of Blood Orange and Mac DeMarco.
Looming over the weekend was the very unfortunate and sudden passing of John Reynolds, the visionary behind POD just days before. There's much to be said for the team endeavouring to put on the best event possible given the tragic circumstances, something which would have been in keeping with the spirit of one of the nation's boldest concert promoters.
This year, the organisers, perhaps on the venue's request, to impose a 21 and over age policy. Gone then were the more boisterous young crowds of last year attracted to younger DJs like Mall Grab and Denis Sulta. With less stages and acts, it did mean the turn out was a little lower than previous years with the overall vibe of the weekend feeling a slight bit tamer or mature, depending on your age.
With three stages, each catering to a different taste and a wide variety of acts to choose from there was plenty of musical highlights over the two days. Here's our top five that we saw, obviously this list isn't exhaustive and isn't intended to be. With such a strong lineup on offer over such a short time period, we were never going to be able to catch everyone.
1.
Villagers

Any lingering doubts about whether Conor O'Brien would be able to fill out the role of festival headliner were instantly vaporised when he and his backing band took to the stage on Saturday night. Villagers' fourth studio LP The Art Of Pretending To Swim is easily one of the strongest album releases of the year. Their headline Metropolis was the first time many, including myself, got to hear how the material translates to a live setting. In short, superbly. 'Sweet Saviour' is an ideal opening track, played with a contagious jubilation. O'Brien seems totally at home on the big stage, all smiles. Maybe it's because of just how much the crowd is lapping up the performance, but he seems to adopt an added layer of theatrics into his stage performance. An added swagger. The material from the new album goes down best, fleshed out with lush synths and booming drum parts.
Considering it's a festival performance, it's probably safe to assume that not everyone bought a Metropolis ticket with the sole intention of seeing Villagers. It's also safe to assume that anyone who did witness the set would consider it among their highlights of the weekend. Longtime fans sing back the lyrics to tracks like 'Long Time Waiting' and 'A Trick Of The Light' ardently. Others, presumably newcomers, just stand there in awe and soak it in. A thrilling headline performance.
2.
The Black Madonna

The half eight slot on Sunday poses the toughest clash of the weekend. The Black Madonna and Mac DeMarco both performing at essentially the same time. However, an hour and change of the Chicago-based DJ in the warehouse stage was an offer too tempting to resist. The Black Madonna is known for mixing a wide variety of genres and sounds in her explosive sets. Sunday night found the DJ mostly mixing hard house with some acid and even the odd sly disco elements thrown in for good measure.
The Black Madonna's mixes are meant to be experienced live in a crowded environment. The DJ sets an unrelentingly high intensity in her sets and never lets up. Admittedly, it was a bit of a shame that 'He Is The Voice I Hear' failed to get a spin, but it's subtle and nuanced approach to dance music would have seemed alien among the rowdy house set the DJ ended up playing.
3.
Róisín Murphy

Róisín Murphy is one of the best electronic artists out there right now. The 8 tracks she's released as part of 4 double- single releases in 2018 are all testament to that. So to say expectations were high is a bit of an understatement. The huge mainstage area was as full as I saw all weekend, so evidently, I wasn't the only one excited for the gig. A few minor sound issues aside, Murphy pulled through with an energetic and passionate headline performance.
Murphy's forward-thinking brand of dance music translates excellently to a full band set-up. Synths, guitars and, of course, the artists own superb vocal lines helped elevate the vibe and sound. With such an extensive discography to draw from, performing a near 90-minute set is absolutely no problem to the Dublin native. At times the set sways into a sort of thick funk and at time it's pure driving house music. It feels like a fitting closing act to round out the weekend at Metropolis. Vibrant, energetic and, above all, a ton of fun.
4.
Friendly Fires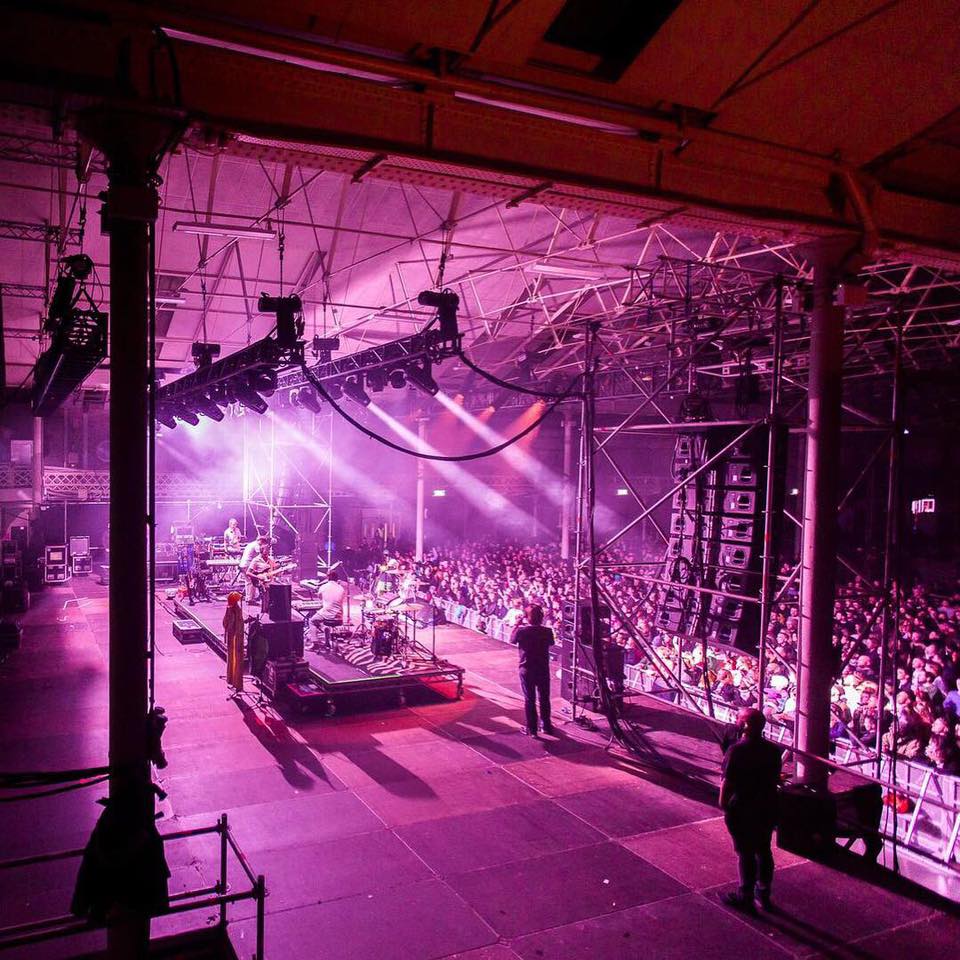 Friendly Fire's Metropolis set was, for all intents and purposes, my proper introduction to the British group after a number of years away. Now awaiting the release of their third LP, the band absolutely won the crowd over with their upbeat dancefloor indie and massive stage presence. On that note, lead singer Jack Savidge is among the best live performers out there right now. When not nailing high notes, he's a blur of movement and dance onstage. It's a genuinely thrilling to witness. When the group perform their new single 'Heaven Let Me In Me', flush with live synths and a three-piece drums/percussion set-up, the entire set feels like it's about to take off. The sort of bombastic, intense performance that turns a casual listener into an eager new fan.
5.
Honey Dijon

Honey Dijon's Sunday DJ set in the warehouse stage plays like an introductory lesson into classic house. The Chicago native seems to sense the crowd's desire to let loose and responds with every kind of big tune under the sun. It's an hour and change of no holds barred house party vibes. Even 'She's Homeless' gets a spin, much to the huge crowd's delight. With the sound quality being as good as it is in the warehouse stage, the crowd as eager as they are and a selector as good as Honey Dijon, you can't go wrong. The classics have never sounded so good. Even with its push toward indie and away from strictly dance music, it's refreshing to know there's still a place and an appetite for a good rave at Metropolis. Fingers crossed that never goes away.
All event photos used were taken by ROCSHOT