Ireland Music Week kicks off its new music showcase and conference event from today.
---
There are workshops, panels and keynotes happening in Lost Lane during the day from Wednesday to Friday and 50 live acts playing across 6 spaces in 4 venues with The Grand Social (Ballroom and Loft) / Yamamori Tengu / The Workman's Club (2 venues – Main room and Cellar) / Crowbar Terrace (at Button Factory).
This year there are three Keychange artists also on the bill from Norway (Kamara), Canada (Liza) and France (Tolvy).
Obviously, the best part of new music showcases like this is going to see something on the list you haven't seen, so take a punt too.
So as with most years, here's the answer to the question I get asked the most "who should I go see at Ireland Music Week?".
This year, rather than pick a limited number, I've made a tiered list of my personal must see, ones I can recommend having seen already and ones I'd like to see myself for the first time. First in tiers, and then you can see the full list at the bottom of the article.
---
Nialler9's acts to see @ Ireland Music Week
Thursday
My top must sees:
Priority… in timed-order from early to late.
Olive Hatake (Thursday, Tengu, 8.30pm)
Electronic producer whose debut album as OliveyOlive was one of my favourites of 2022.
Morgana (Thursday, Grand Social Loft, 10pm)
Saint Sister musician's debut Dublin show. A first opportunity to hear some of the forthcoming solo album. As heard recently with fellow IMW cohort Nealo.
Lemoncello (Thursday, Workman's Vintage, 10:30pm)
Harmony-laden folk duo with nods to off-kilter pop, romantic & contemporary classical music and jazz.
Fizzy Orange (Thursday, Grand Social Loft, 10.45pm)
Five-piece indie band who have made indie blog and surf-rock-inspired music.
Holly Munro (Thursday, Grand Social Ballroom, 11pm)
Singer-songwriter and sister of Alfie from the band Hudson Taylor debuted with the gorgeous 'Give Yourself Love', and the beaut of 'Glow Up'.
More I recommend seeing
i.e – ones I can vouch for having seen them live.
Acts I've yet to see but would like to

---
Friday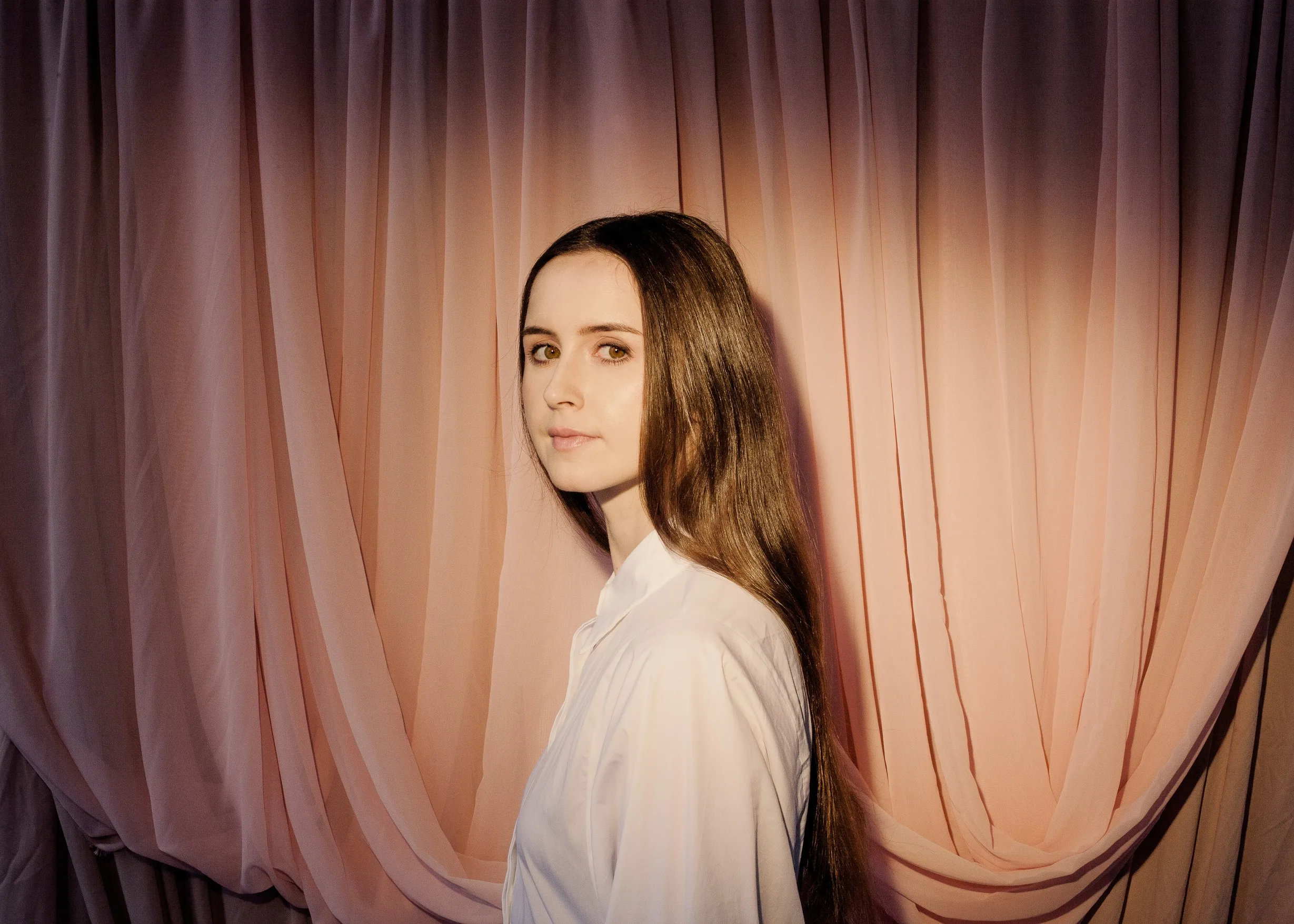 My top must sees:
Priority..
Northern Irish artist who has released some fine electronic bedroom pop, and has a project with another recommended artist – Alicia Raye coming up.
Rachael Lavelle (Friday, Grand Social Loft, 9.15pm)

Avant-singer-songwriter is independently releasing her debut album Big Dreams on November 10th and is my most anticipated of the year.

Tomike (Friday, Crowbar Terrace, 9.35pm)
London-based Tomike has been knocking out great house and jazzy R&B music of late along with collaborations with 1000 Beasts, EMBY and more.

Maykay (Friday, Workman's Cellar, 9.50pm)
An intriguing one. The Fight Like Apes, Le Galaxie singer and Other Voices presenter debuts solo music previous solo collaborations have focused on the strength of MayKay's powerhouse voice.

Caleb Kunle (Friday, Grand Social Loft, 10pm)
London-based Nigerian-Irish artist Caleb Kunle has been consistently releasing shining soul music.
Curtisy (Friday, Crowbar Terrace, 10.20pm)
Dublin rapper whose laidback slider style underpins a serious lyrical flow. One of the best rappers in the city and a prolific collaborator.


More I recommend seeing
i.e – ones I can vouch for having seen them live.
Acts I've yet to see but want to
---
The showcases happen on Thursday and Friday night.
Tickets are available per venue or for the whole festival from €12 per venue up to €20 across all venues per night or €40 for two.
---
My schedule of acts in one handy list…
Thursday Oct 5th
Friday October 6th