In a year where artists could not perform, could not make a living, could not be who they are, they did it anyway in any way they could. I spent much of 2020 writing about restrictions, about lack of support, about artists not being heard, not being recognised. On those terms, it's a year I'd rather forget.
Yet, artists don't stop. 2020 was one of the most voluminous in terms of releases in living memory. Everything changed, everyone had to adjust. We had hard times, our lives wobbled, doing normal work felt insurmountable and just existing and surviving felt like a success.
The creativity and spark of musicians illuminated the darkness of this pandemic year. Artists provided solace, insight, peace, alleviated, made sense of the world and allowed us to feel something real from our unfortunately necessarily hemmed-in lives.
Even when they needed it most, artists gave up their income to help those less fortunate this year. Support the arts is something we heard a lot in 2020, but it's also up to us to support the artists directly. All of these albums where possible, embed the Bandcamp of the act, where you can buy physical versions of these brilliant records, buy a t-shirt or a digital download.
It was a shitty year but music really, really helped. Here are my favourite Irish albums I'll take with me from this numbing year.
---
25.
Autre Monde
The Imaginary Museum
The Dublin four-piece of Autre Monde are made up of musicians Padraig Cooney, Paddy Hanna, Mark Chester, and Eoghan O'Brien who formed out of the Popical Island collective.
Marking this project from the more indie-rock projects of the associated collective, The Imaginary Museum dives into the murkier depths of guitar music with post-punk, art-rock and cited influences like Brian Eno, John Cage, ESG and Roxy Music.
They don't leave behind pop sensibilities, instead The Imaginary Museum is a 9-track collection of off-kilter guitar music that features big tunes like 'On The Record' alongside the tense synth-lines of 'Brain upon Your Pillow' and woozy songs like 'Saturday'.
The album was produced by Daniel Fox of Girl Band and released on Strange Brew Records.
---
24.
Solkatt
Nocturne
Kilkenny duo Leo Pearson and Peter Lawlor (Replete) quietly released this collection of accomplished and textured electronic music in January. It features productions with rumbling bass, synths, ambient production and twisted vocal samples with one eye on a dance floor and another on escapist headphone listening.
---
23.
Paddy Hanna
The Hill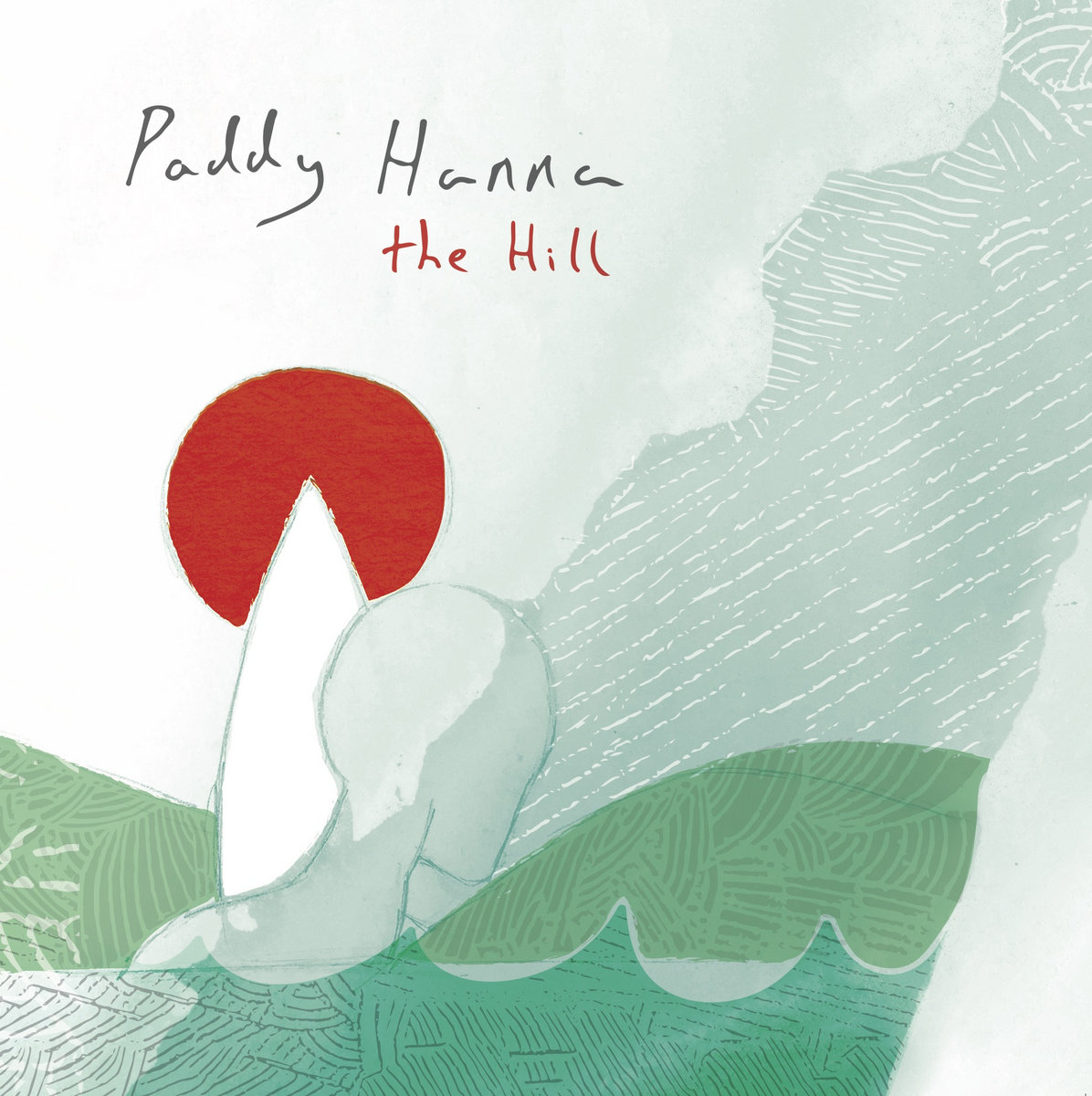 After the delightful 2018 Scott-Walker-esque indie art second album Frankly, I Mutate, Paddy Hanna went in a completely different vibe for his third. The Hill leans into vaudevillian folk, cinematic influences from Italian horror and lush off-kilter strangeness.
The Hill is the third album on this list produced by Girl Band's Daniel Fox, who also plays double bass on the record, alongside Girl Band's Adam Faulkner, Daniel Fitzpatrick (Badhands, The Mighty Stef) on guitar and keys and Jill Redmond on vocals.
The album is thoroughly a Paddy Hanna vision but the mark of those collaborative players is felt throughout the production and instrumentation.
The album was released on Galway's Strange Brew Records.
---
22.
Marcus Woods
Self-Portrait
The debut album from producer Marcus Woods (real name Ryan Cullen) is an uncompromising collection of mostly electronic instrumental music and industrial ambience. It's a dense fog of sound design and futuristic-sounding noise that eschews the young producer's established abilities to make imaginative rap beats in favour of exploring textured vaporised music.
---
21.
Brigid Mae Power
Head Above The Water
Galway singer-songwriter Brigid Mae Power's influences are deeply rooted in pastoral folk, and this third solo album, released on Fire Records, recorded in Glasgow with husband Peter Broderick and producer Alasdair Roberts embraces sumptuous instrumentation and personally-drawn vignettes from the artist's life. Power's undulating timbre is powerful and meditative, an essential characteristic to loving this album in full.
---
20.
Hazey Haze
Is Mise
Limerick's finest and darkest MC Hazey brings his uncompromising personality and rawness to a full-length rap album that channels deep into the dirt and comes up with music that's otherworldly in tone and burst forth with punk energy drawn from the underbelly.
On the production side, the beats come from all over Ireland, with the likes of Mankyy, 40 Hurtz, Zissou, Murli and Naive Ted contributing.
The album was released on PX Music, the Limerick label who were all over 2020.
---
19.
Bleeding Heart Pigeons
Stir
Limerick art-rock trio Bleeding Heart Pigeons return four years after their major label debut with a rich and sonically-interesting self-produced full-length. Defying easy convention and drawing from atmospheric rock, synth pop and experimental music, Stir is fertile, immersive and shimmering from one of Ireland's most unique and independent bands.
---
18.
JYellowL
2020 | Division
The debut album from JYellowL came after a year where the artist was at the forefront of the Irish Black Lives Matter protests here. With Irish, Nigerian and Jamaican heritage, the rapper's debut album is informed by his life as a young black Irishman striving for better whether it's personal, political, social or economic.
2020 | Division is a celebration of self-discovery, with bright R&B and rap arrangements from Chris Kabs providing a suitable backdrop for Jean-Luc Uddoh's confident and heartfelt rap. There's a sense that JYellowL is only just beginning.
---
17.
Arvo Party
Love Above All
Northern Irish electronic artist Herb Magee has put everyone else's output to shame this year with the release of SIX albums of original music (and two remix albums for good measure) made mostly in lockdown. At this point, I haven't been able to find time to listen to them all but first of those releases, Love Is All is superb – pulsating evocative electronica, ambient passages and deft rhythms abound that and set you up for the ambient trilogy of albums Devotions and the '80s-leaning Passenger that followed.
---
16.
R.S.A.G.
Chroma
The first album in 10 years from Kilkenny multi-instrumentalist Jeremy Hickey expands the sonic palette of the Rarely Seen Above Ground project with textured layered instrumentation with a new collaborator in the form of co-writer Jamie Walsh. With foundations as a talented drummer, Hickey incorporates brass, synths, bass and driving psych-rock rhythms with polychromatic vision.
The album was released on Reckless Records.
---
15.
Bitch Falcon
Staring At Clocks
The long-awaited debut album from Dublin rock trio Bitch Falcon is chock full of atmospheric guitar pedal-assisted sounds, big rock percussion and ripping low-end. It's a straight-up rock record from one of Ireland's finest proponents of the form or if you're feeling fancy, they describe it as " dream-grunge".
The album was released on Small Pond Records.
---
14.
Gaptoof
Looks Like Rain
Cork producer Gaptoof came through with 10-track mixtape on Soft Boy Records, a fine melding pot of Dilla-inspired soul beats and guests Kojaque, Kean Kavanagh, Kofi Stone, Mimikat, Yenkee and Celia Tiab. Looks Like Rain bursts out the speakers with confidence. Gaptoof is one of our best new Irish acts of 2020.
---
13.
The Scratch
Couldn't Give A Rats
One of the few acts in Ireland with the exception of The Mary Wallopers, CMAT and Denise Chaila to have a truly breakthrough year in 2020, The Scratch brought their album forward and celebrated it with impactful live shows streamed on Youtube during lockdown.
Their debut album draws from punk and rock music played with fervour on acoustic instruments, is a tonic of zestful colloquial Dublin slang, big riffs and fast-tempos that are so palpable you can almost smell the sweat of the sesh.
---
12.
Ailbhe Reddy
Personal History
Ailbhe Reddy's debut album ably took the step from the acoustic folk form of her previous work into a long-form indie guitar folk record that matched the move to a full-length album.
Produced by Erland Cooper and Tommy McLaughlin in Attica Audio in Donegal, Personal History is informed by Ailbhe spending a year studying psychotherapy and the insights gleaned from that time informs the lyrics of the record, delving into relationships, mental health and coming out, and told with a bruising personal honesty.
Personal History was reviewed on the Nialler9 Podcast.
---
11.
For Those I Love
Into A World That Doesn't Understand It, Unless You're From It
This collection of demos, B-sides and half ideas which is pitched as a pirate radio-style broadcast in the lead up to release of the For Those I Love album proper in 2021, still manages to be raw, engaging and individual to a level that few releases this year anywhere have reached.
Into A World That Doesn't Understand It, Unless You're From It, essentially a 47-minute mixtape of odds and ends, further establishes David Balfe as a most singular talent, as he weaves a collection of memorable tracks from various projects – most with a house, rave or techno feel – with raw spoken word lyrics about childhood memories, the people he grew up with, working class life, societal ills, football camaraderie, and everything and everyone that falls between those cracks.
---