Concluding the Best of 2013 lists with your favourite Irish albums as voted in the Readers' Poll. Thanks for another year.
See also: Readers Poll: Songs / Videos, gigs and more.
My lists: Albums, Songs, Remixes, Videos and Irish.
All Artwork by Fatti Burke.
---
25.

Nanu Nanu – Unit 1
Alien-pop from Laura Sheeran and Marc Aubele.
"The ten tracks conjure up music made in the future, or at least, the hopeful sound of what music will sound like some time away from the present. It's an album with experimental flavours, featuring songs that are electronic in vein, which touch on coldwave synthesizer sounds, industrial tones, synthetically-altered vocals, electro flourishes and dark-edged rhythms."
Listen: Bandcamp | Spotify | Soundcloud | Deezer
---
24.

Tieranniesaur – DIYSCO
Tieranniesaur's second album of disco indie jams.
"As you would expect, DIYSCO is a collection of 12 upbeat tracks lead by the voice of Annie Tierney which add more of a forceful edge to the band's sound.
"The outcome is a fine gathering of disco indie, as affecting and enjoyable as album one but with distinct indentity of its own. Come dance at the DIYSCO."
Listen: Bandcamp | Soundcloud
---
The Irish band that were everywhere in 2013.
"Kodaline are still growing and will likely be criticised for maturing too soon; they remain students and while In A Perfect World doesn't redefine anything, it does give them a direction. There's an airy optimism that's charming given the state of the world today, and even if you're bitter about love the tracks still give you something to take home. Best of all, it's surely a precursor to something much bigger." Mark Roche, State.ie review.
---
A multi-faceted old-fashioned nostalgic pop album.
"You can hear a lot of influential touchstones on Remember Saturday, the debut album from Conor Deasy's pop band Biggles Flys Again. Beach Boys, Super Furry Animals and Neil Hannon, that sort of thing. Classic pop kind of music. Deasy himself has said he wanted to make "multi-layered pop albums" in the vein of Badly Drawn Boy, Aimee Mann and Sean Lennon amongst others and that's the pleasing result."
Listen: Bandcamp | Spotify | Soundcloud
---
Solid debut album from the Dublin indie-rock quartet.
" Whether it's the la-la-la melody of opening track 'Novelty', the sinewy rock of '6.0′, the perky power pop of 'Atomisation', the college rock dynamics of 'Jittery' or the atmospheric 'I Want', the band are never far away from tunefulness being their primary concern which leads to a no-nonsense feel to proceedings. Main vocalist Barry Bracken's timbre also adds a nostalgic tone as it harks back to an early '90s jangle indie-pop awareness."
Listen: Bandcamp | Soundcloud
---
20.

Bell X1 – Chop Chop
Sixth studio album from the Dublin band finds them in stripped-back but suitable form.
"No matter what stage of their career they've found themselves in, Bell X1 have been no strangers to quality songwriting and their latest foray has produced a collection of tracks and themes that ponder a-plenty, producing a record that steps away from their recent creations and delves into a more introspective and self-conscious range of music."
Listen: Deezer | Spotify | Soundcloud
---
Extra impressive debut album from Irish alt-indie band.
"They have that assured dynamic, that confidence that comes only from a band who know who they are and what they're at. Their debut album Everything Fall confirms that.
"Over ten songs, there's not a big let up in the quality which means Come On Live Long's debut is an admirable one. Opener 'Wasteland' is a microcosm of the band's defining characteristics; crashing snapping drums by Steven Battle (which sound wonderfully post-treated by Conor Gaffney), bright guitar tones underpinned by electronic, keyboard and percussive sounds match singers Robert Ardiff and Gaffney's dual vocal counterpoints and are heightened by cavernous crescendos."
Listen: Bandcamp | Spotify | Soundcloud
---
18.

Hidden Highways – Old Hearts Reborn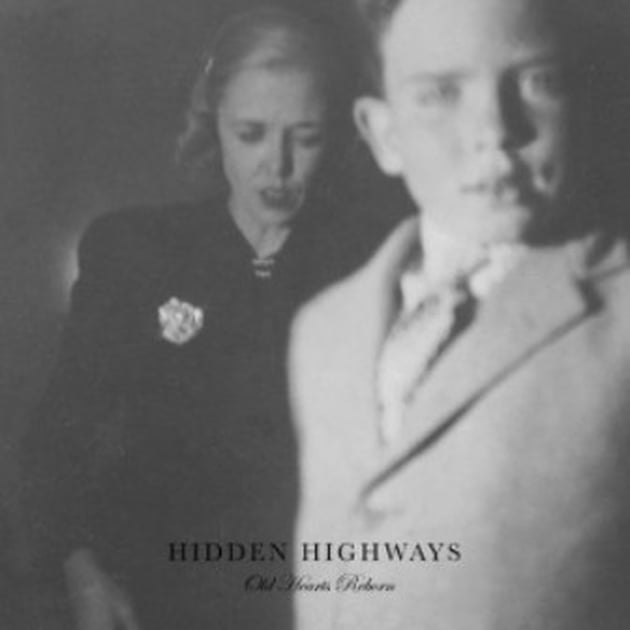 Second album from Americana-folk-influenced duo on Out On A Limb.
"With Old Hearts Reborn, Hidden Highways have delivered one of the most strikingly lovely Irish debut albums in recent times, a haunting collection of songs of quiet power and tear-stained beauty."
– Paul Page, Entertainment.ie
Listen: Bandcamp | Spotify | Soundcloud| Deezer
---
17.

Chequerboard – The Unfolding
John Lambert's first album in five years is a return to beautiful instrumental guitar ambience.
"Calling it minimalistic might turn off those who prefer grit in their music. Throughout the album (which is underpinned by varying if muted tones of loss, resignation, reconciliation and discovery) there is a broader sonic sensibility via empathetic musicians, cellists Kate Ellis and Kevin Murphy, and vocal murmurs from Eileen Carpio. The pitch? If you're looking for truly beautiful music that is the perfect soundtrack to a slo-mo sunrise, you'll find it here." – Tony Clayton-Lea, Irish Times.
Listen: Bandcamp | Spotify | Soundcloud
Related