---
The third preview from the band's new album This Is All Yours, is a cross between An Awesome Wave style dynamics, English folk, Oompa Loompa chants and electronica with libidinous lyrics suggesting Joe Newman wants to "turn you inside out and lick you like a crisp packet."
---
The video directed by Freeney serves as a chassis for a potent mix of music (an amalgamation of bass / garage / post-dubstep) , visual (cinematic sumptuous imagery), interpretive dancing and colour that makes for an impressive display of art in total.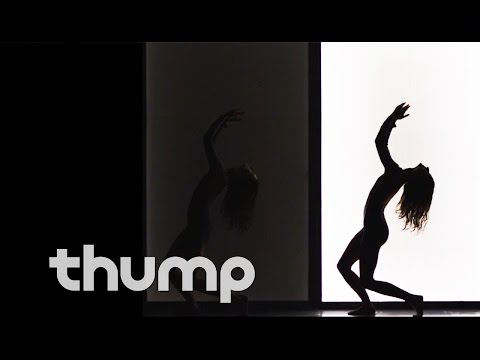 ---
Norwegian producer Lindstrøm has teamed up on a disco stomper with Aussie/Swedish sisters Say Lou Lou called 'Games For Girls'.
---
Montreal producer Kaytranada has been one of my favourite new discoveries of the last year or so via his remixes and his sliver of original tracks. He's signed to release on XL Recordings and the first taster from the EP, So Bad is this rolling R&B track featuring Shay Lia on the vocals.
---
A new Kindness album is on the way.. Exciting.
---
Vermont's Sam Amidon is one of the few American folk singers who equally at home delving into rich archive of folk music whether the song is of Appalachian origin or first sung in Derry.

Lily-O, like his last album Bright Sunny South, will feature some reimagined folk songs including 'Walkin' Boss', one of the first songs Amidon learnt to play on the banjo after playing along to a recording of Jeff Davis playing the song as a teenager.
---
Coming on like a male-fronted cover version of Daughter, 'Give Me Something' is a gentle folk song from the Yorkshire duo Seafret.
---
Disclosure and Rudimental vocalist releases a fresh track from her new EP.

---
Juan Maclean and Nancy Whang have been on a roll of late, on a series of a singles leading up to their new album, In a Dream, out on DFA Records next month out September 12/15/16. The new single is a solid electro-disco groover with Whang providing some stellar vocals.
---
10. My Brightest Diamond – 'Lover/Killer'
A track from Shar Worden's marching band-inspired album This Is My Hand.