Something that's been brewing over the last few months here at Nialler9, is a list of the best new Irish acts of 2018. You hear a lot of talk that Irish music is in its best health right now often enough, and it often feels that way, so we wanted to offer up a roundup of bands, producers and musicians that left the biggest impression on us this year, as a pointer for those who don't delve as deep as we do daily, as a thank you to the acts who improved our lives, moods and gave us new angles and insights into the world.
Stopping at 50 was the hardest part. We could have easily got to 75 or 100 but 50 was a good cut-off point. Our criteria was first and foremost, the Irish music that moved us from new acts in 2018. New acts in this case generally meant acts that were active this year, maybe started a year or two before but who had established themselves enough for us to champion them, for others to get excited about them and for those who we think deserve recognition for their craft, their songs, their live shows, their impact on Irish music culture, their uniqueness and who have substance that suggests much more to come. These are are new acts we point to for what's going on in Ireland right now. This isn't a ones to watch list, that is likely to come in 2019. This is a list of artists and bands we regard in high esteem. It was not easy to fit 50 overall but these are our new favourites of the year.
Some acts who debuted in the last three years aren't featured for a variety of reasons: mostly either because they are massive already, haven't done quite enough yet, or who aren't to our taste (the list was made by myself, Luke Sharkey and Ruth Cronin). We generally avoided acts who released a debut album unless we felt strongly that there was more discovery to come and took this year's activity into consideration in the main. But ulimately, it was about gut, passion, craft, excitement, substance and impact – the kind of acts that has this site heading into its 14th year of existence. There was a longlist of 122 artists to start with and we went through each one and talked about them and whittled down the list until we got to the 50. It means, if we do this again next year, the boundaries and lines will have a precedent.
The list is eclectic, the way we naturally like it. Generally speaking, the breakdown meant 10 electronic and dance, 8 rock or guitar bands, 12 pop artists, 9 folk or singer-songwriter, 7 hip-hop and 9 R&B or soul acts. Just over half the list identify or are associated with Dublin, while there are 6 from Northern Ireland, 4 from Cork, 3 from Limerick, 3 from Meath and others representing Galway, Clare, Kildare, Donegal, Tipperary, Westmeath and Mayo. The natural gender breakdown was 30 male-featuring acts and 25 female-featuring acts. 43 acts featured white acts and 8 featured other ethnicities.
So here's what we came up with from A-Z rather than weighted by individual best. And yes, there's a Spotify playlist.
---
Words by Luke Sharkey and Ruth Cronin.
---
Choose a letter
---
A
---
AE Mak
Aoife McCann's partnership with Red Bull Music Academy alumni producer Daniel McIntyre (Lullahush) this year made for some of the most compelling Irish releases this year. Their three singles, 'Glow', 'Love Flush' and 'Too Sad To Sing' each have a distinguishable vibe unique to AE Mak while maintaining an individualist personality. AE Mak's recorded material falls somewhere in the realms of art pop, daring and creative with a very melodic style of instrumentation. With headline shows already prepped for 2019, we're hoping against hope that next year will see a long-form release from the project.
---
Ailbhe Reddy
Ailbhe Reddy has had a really great year. The Dublin-based indie folkster has been moving from strength to strength beginning 2018 with the release of the melodramatic pop ballad 'Nothing To Doubt' and then the gorgeous 'Shame' later this year. Fresh off a tour supporting Will Varley, she recently played her biggest headline gig to date in Whelan's. Now based in London, her recent material is more electro-infused than older tracks with R&B inspired programmed drums and lush vocal treatment. Onwards and upwards.
https://www.youtube.com/watch?v=P2viq6ORHtc
---
Aislinn Logan
With a charismatic blend of synth-pop and indie aesthetics, Aislinn Logan caught our ears and attention this year. The London-based artist has three single releases under her belt; 'Spree', 'Fair Game' and 'Wait On Me'. Each of the three tracks share a core sound, intermingling fuzzy synths with highly personal lyrical content, yet offer enough by way of variety to assure us Logan has plenty of depth in her songcraft.
---
Anna Mieke
The Cork native has seriously impressed us in 2018 with the release of her two singles 'Arbour' and 'Keep It Whole'. A heady mix of folk and a splash of psychedelia, Mieke's instrumental arrangement sets her apart in the largely saturated Irish folk/singer-songwriter scene. Lyrically, Mieke can make a striking case for both wanderlust and the love of home, as explored in 'Arbour' and 'Keep It Whole' respectively. Whatever inspiration the artist chooses to draw from, it ends up vividly painting in her signature drawling cadence.
B
---
BARQ
Self-described as "agro-soul", Barq's music is high-octane and riff-heavy, complemented by consistently fierce vocals from frontwoman Jess Kavanagh (who you might have seen provide backing vocals for Hozier in the past). The four-piece recently debuted a new, disco-soul infused sound with funk lacings and we like it a lot.
D
---
David Keenan
The bard-like figure that is David Keenan has spent 2018 steadily gaining a reputation, both in live and studio settings, as one of the nation's finest poets and musicians. The Louth man has two EP releases under his belt, Strip Me Bare Vol. 1 & 2. Both are superb, but for Vol.1 just about takes the biscuit. If you haven't already, listen to 'Altar Wine'. It's among the best tracks made by an Irish man or women this year. Beginning to spread his wings abroad with some shows in the U.K. and Europe.
---
Dowry
Éna Brennan has been busy this year launching her own music under the moniker of Dowry as well as performing with a litany of prolific Irish artists including Maria Kelly and Bell X1. Despite having only officially released one song, the multi-instrumentalist has become known for her stunning live shows accompanied only by a violin and a looper pedal. Her sets open with a hypnotic, looped violin arrangement which builds upon layers and layers of textures before eventually falling away to make room for her vocal. The melodies balance precariously between the major and minor, between contemporary and classical, blending both into a cacophony of sound.
E
---
Elaine Malone
Cork native and Autumnal folk artist Elaine Malone caught our attention with the release of her debut Land EP this year. For those yet uninitiated, Malone's blunt style of penmanship is among the most unique and characteristic of any lyricist in the country. It's poetry for sure, just minus all the bullshit that usually comes with it. Perhaps most telling is the wonderful 'Vonnegut', a writer with which Malone shares a unique worldview with. The entire EP plays and sounds wonderful from front to back, detailed with a level and care largely unparalleled in Irish folk this year, if you haven't checked it out yet then do yourself a favour and do.
---
Erica Cody
Erica Cody released 'Good Intentions' which certainly merits her a spot on this list along with her involvement in RTE's The Story of Hip-hop show alongside Mango, Jafaris, Melina Malone and Jess BARQ. The 22-year-old singer, songwriter and producer from Dublin made her musical debut last year with 'Addicted' and has created quite the hype since with a string of festivals and support slots including Jessie J, En Vogue and Mahalia. The music is R&B-electronica with soulful vocals and an old-school nostalgia vibe which is something we haven't heard much of in Dublin as of late. She has hinted at a new EP to see release in early 2019 and we're excited to hear it.
F
---
Fia Moon
There's been a surge in pop artists coming out of Dublin this year and Fia Moon is very much a part of that regiment. The London-based Dublin-native piqued our attention with 'Settle Down' earlier this year and has sustained it with a string of high calibre tracks since. Fia was born into a family of jazz and classical musicians and received classical vocal training from the age of five. Equally inspired by the jazz voices of Nina Simone and Ella Fitzgerald, she translates an eclectic mix of influences into a cohesive, modern sound that is meriting her a lot of acclaim. We think that Fia has only scratched the surface with her releases so far but what she has released in 2018 has been some advanced pop work. Catch her debut Dublin show at our Future Proof night on December 13th in the Bello Bar.
---
Fontaines D.C.
Dublin rockers Fontaines D.C. have been very busy this year indeed. Currently on tour with Slaves, the band have been making waves in the UK and Europe and have been featured on our recommendations lists several times this year already. Their sound is distinctly Irish and authentic to them; the city that brought them together is reflected in the music just as much as the city's predecessors are in Grian Chatten's Dublin accent-drenched vocal and the cool indifference-cum-confidence of the instrumentalists. Arguably one of the first of a litany of new punk-rock bands that have come out of Ireland recently, there is no doubt that Fontaines D.C. are one of the country's best new exports into the international industry.
G
---
Gemma Dunleavy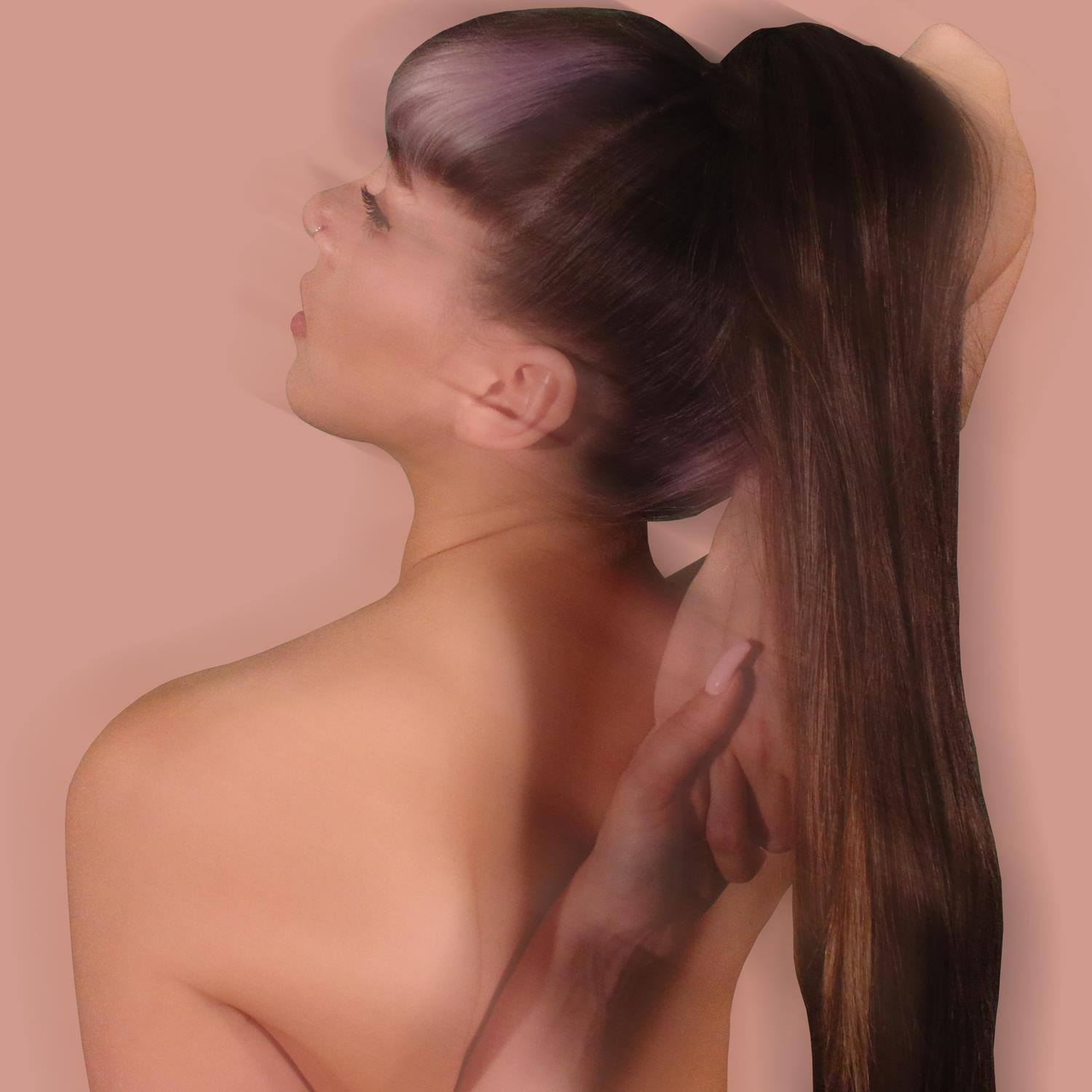 The Liverpool-based producer and spoken word artist absolutely wowed us this year with the powerful 'I Was Never Young But I'm Not Old Yet', tied for the best-spoken word piece we've heard this year (see our posts on Kojaque's 'White Noise' and Natalya O'Flaherty for the others). Considering both the highs and lows which female civil rights have had this year in this country, Dunleavy's poem and the visual which accompanied was unnerving and brazen. On top of this Dunleavy has had a couple of features on more dance orientated tracks from Swing Ting and Orlando. We'd love to see the artist and producer release more material under her own name in 2019.
---
GhostKing Is Dead
Cork native,co-founder of the Hausu art collective and multi instrumentalist Ghostking Is Dead managed to release some of the most nuanced domestic projects of the year with the This Is Doubt and Sweet Boy EPs. Matt Corrigan, who performs under the GKID moniker, combines yacht rock fundamentals with splashes of both electronica and jazz. There's much in GKID's material, particularly the This Is Doubt EP to suggest depth and space to further develop and expand. This is exactly what we'd like to see from the project in 2019. With the foundation of an engaging and exciting sound already laid, it'll be exciting to see just how far GKID can take it.
H
---
Hammer
We really, really liked both of Belfast-based producer and DJ Hammer's EPs this year. Entitled Ozone and C-Space, both of the projects displayed healthy doses of classic techno and house grooves with a more modern minded production aesthetic. The producer is operating under the Feel My Bicep label, the roster of which features some of the more forward-minded dance producers operating currently. Modular synth lines and crystal clear hi-hats have never sounded so good. Newcomers should check out his remix of 'Manaka', which appeared on the Wanklemood's compilations earlier this year, pure cosmic dance music.
---
Happyalone.
Happyalone. are Baxter Robot, Slee and Paperclip, a trio from Cork who claims to come from a 'video game supernova' that have created a lot of hype this year. We first heard about them in 2017 when their debut single 'Colours' made its way to the top of the Viral Top 50 Ireland playlist, since ranking up over 170K streams. In the past year, the band have gone from strength to strength, selling out a live show in Cork and playing Electric Picnic. The music is glitchy and textured; it balances on the line between ambient alt-pop and glitchy hip-hop, yet it possesses an evocative undercurrent that a lot of music in the same sphere lacks. Catch them at the Nialler9 Christmas Party on Saturday December 22nd