Slane Irish Whiskey is a trailblazing Irish Spirit that has music in its heritage. Like Nialler9, Slane Irish Whiskey is all about new adventures and making a bold choice. Next time you're looking for a spirit that comes recommended from someone who knows their music, try Slane Irish Whiskey.
Please enjoy Slane Irish Whiskey responsibly/visit drinkaware.ie.
© 2022 Slane Irish Whiskey

---
Choose a letter
---
J
---
Jafaris
Percy Chamburuka aka Jafaris is one of the frontrunners of the burgeoning new generation of hip-hop artists in Ireland. Busy working on an album expected to drop early next year, Jafaris was a bit quieter than usual on the new music front in 2018 but he did release the fantastic 'Found My Feet' (which has a superb video shot by Nathan Barlow & Stephanie Naughter) and 'What You Looking Ah' which merits him a spot on this list. The music takes from modern rap troupes as well as African tribal and percussive beats, the combination of which make for a unique, cohesive sound totally unique to him. The rapper and singer is a natural performer and his live shows are often accompanied by instrumental sections to facilitate his impromptu dance moves.
---
JyellowL
JyellowL wears his ambitions on his sleeve. Openly aspiring to be one of the game changers on the domestic hip-hop scene, the young Dublin-based MC caught our attention year with a slew of hard hitting rap tracks. Firstly, the release of 'Medusa', a quasi diss track which scorns those who would doubt the artist. Then came 'Oh Lawd', a much more upbeat track which ended up amassing over 100,000 streams on Spotify alone. Now beginning to put a live show together, with a few performances under his belt, JyellowL is one of the country's outright best hip-hop prospect.
---
Just Mustard
Hailing from Dundalk, Just Mustard are a noisy shoegaze group. The band released their debut album Wednesday earlier this year and it's quite unlike any other Irish albums we heard recently; they play their instruments like tools with shrieking guitars and reverb-soaked vocals invoking industrial imagery while somehow inspiring some ephemeral beauty. With a string of strong support slots under their belts including whenoung, Fontaines D.C. and The Murder Capital, we think that 2019 is going to be very good to Just Mustard.
K
---
Kettama
Kettama has been doing the rounds hard this year. For sure one of the more active DJs around Ireland right now . The Galway native has been busy playing and releasing music under the Kettam moniker, as well as performing as one half of the VSN production duo. His latest EP, Bucklyn Bridge, was laden with rich classic house grooves and key sounds. Just check out the charming 'Kilt' to get a glimpse of what we mean. Now with a new EP incoming under the prestigious Shall Not Fade label, Kettama must be among the nations most promising young producer and DJs. He has sold out gigs in Dali in Cork in December and headlines District 8 in 2019.
---
Kitt Philippa
Kitt Philippa broke a two-year hiatus earlier in 2018 by returning with a new name and the release of their gorgeous single 'Human' (which they won a Northern Ireland Music Prize for recently). Formerly Katherine Phillipa, a name change was made in an effort to a create a greater sense of non-binary neutrality which has since served as the inspiration for several new tracks. The songs are delicate and poignant and minimal instrumentation places Kitt's lyrics at the forefront. An ex-member of the acclaimed Ulster Orchestra, Philippa is also a dexterous pianist and magnetising live performer – at a recent gig, they ended one of their tracks with a brief rendition of Clair De Lune (how many artists do you know that can do that?).
---
Kojaque
Mr. Softboy himself. Anyone who's been even casually keeping up with new arrivals on the domestic music scene knows Kojaque absolutely killed it in 2018. Deli Daydreams is a phenomenal record, one that holds its own against any other international hip-hop release, and if it qualifies – should be a Choice Prize Shortlist Nomination. In just seven songs, the MC & label head managed to create a self-mythology and fully establish himself as one of the nation's most vital creative forces. 'White Noise' must be among the most powerful pieces of poetry composed in the nation in recent memory. To top it all off, he's only just gone and completely sold out his latest tour, which includes dates in the U.K. We can only hope that 2019 sees the artist branch out into international attention.
---
Kneecap
Belfast native hip-hop group Kneecap are among the most unique breakout artists of the year. The trio hail from West Belfast and rap fluently and intelligently as Gaeilge. Yes, that earns them huge brownie points for us and rightly so too. Their 3Cag mixtape portrays life in a gritty West Belfast, with semi humourous songs like 'Your Sniffer Dogs Are Shite' and 'Amach Anocht'. The trio make waves with their raucous live sets at festivals throughout the summer and are now selling out small venues around the country. If they can keep to their golden formula, you'd be expecting big things from the Kneecap lads in 2019.
L
---
Laoise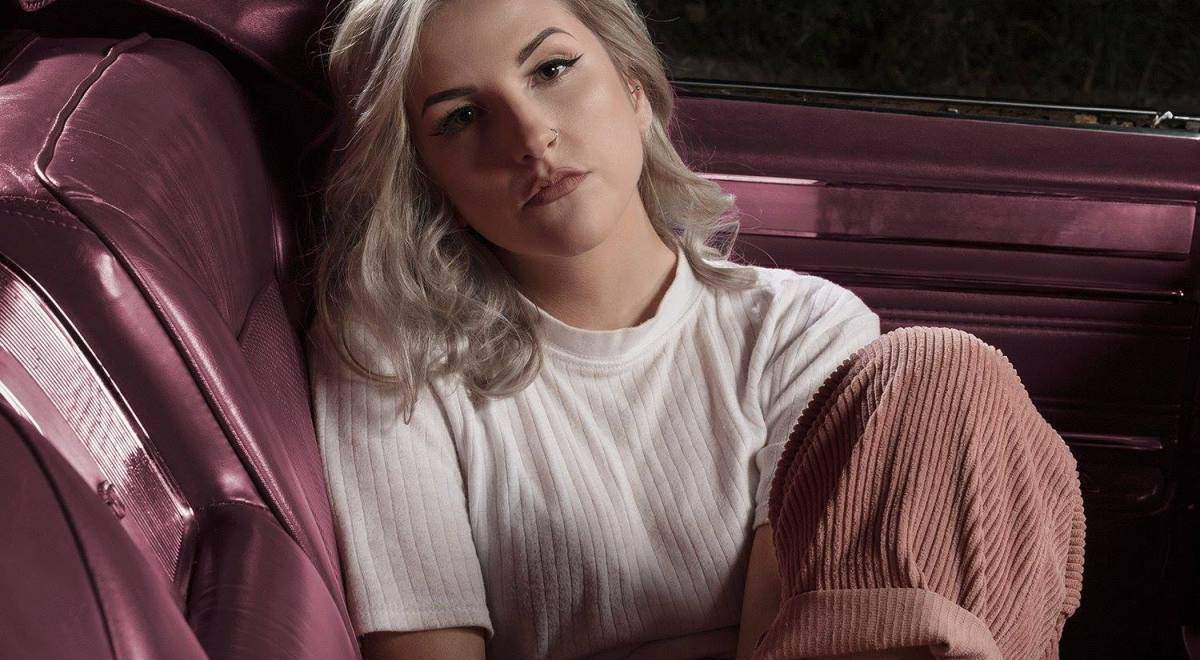 2018 has been an exciting year for new pop artists in Ireland. One of our absolutely favourites has been Laoise, a Galway native with a superb ear for electronic pop production. Her singles, 'Bother', 'Rich' and 'Again' borrow plenty from the contemporary western pop school while providing enough of the artist's personality and singular vision to sound entirely original. Sounding authentic while making pop music is so much tougher than it may sound and Laoise is absolutely nailing it right now.
---
Le Boom
Electronic duo Le Boom are surely one of the most exciting dance prospects to emerge from the country this year. While having already established themselves in 2017, the material released from the pair this year feels more focused and assured, especially their most recent single 'Animal'. Melodic, infectious and pop friendly Le Boom's newest material shows tantalising signs of a group with the golden formula in the back pocket. Add to this the fantastic live shows the group have put on this year, both at festivals around the country and their own sold out headliner in District 8 and you've got yourself an impressive year. (Worth a declaration of interest -Site owner Niall is the band's manager since last year).
---
Lilla Vargen
Lilla Vargen is an Northern Irish artist who appeared with some interesting demos a few years ago and played at Hard Working Class Heroes in 2015 before disappearing for some time to develop her sound under the watch of Feel Good Lost. In 2017 she re-introduced herself with an electro-infused folk sound that we liked a lot with her EP Hold On. She was very busy in 2018 with a heavy itinerary of festivals and gigs but she did manage to release the beautiful 'Believe Me' in the latter part of the year, which very much warranted her a spot on this list. More of this next year please.
---
Long Island Sound
This DJ duo have been putting in serious work over 2018. In a nation where it sometimes feels there's 3 or 4 DJs for every registered citizen, Long Island Sound have stood out as being among Ireland's premier talents. Apart from being festival and club night staples, the duo have been busy perfecting their craft in Berlin where they now reside. They're involved with Montreal-based publication Bolting Bits and released their single 'Ease In' under their label. The track is seven minutes of gorgeous deep house with all the best bits of disco peppered in there for good measure. Just one of the reasons why the Irish dance scene is in such rude health.
---
Luka Palm
An emerging top dawg in the Softboy Records crew, Luka Palm is a Dublin MC come producer whose just come off the best year of his career to date. The transition from stage to studio has been a bit of a challenge for Palm. His earlier material, including 2017's 'Pink Lady' showed plenty of potential but came just short of seriously good material. However, the live setting is where Palm has always reigned king, even among his fellows at the label. So when Palm released 'San Pelly' ( followed by his collab with Kojaque – 'Date Night'), in the second half of the year, we were smitten. It's a triumphant statement from an MC and wordsmith with so much more to come in 2019.
M
---
Mankyy
A lo-fi hip-hop producer from Clare, Mankyy caught our attention early this year when MC Aswell dropped his EP which the artist produced. Then came the release of The Lonesome Planet Man mixtape from the Limerick-based man. An instrumental project packed with some of the most daring and innovative sounds we heard from Irish hip-hop this year. Released as pack of The Unseen Collective, The Lonesome Planet Man is a gorgeous piece of psychedelic-flavoured hip-hop. We'd love to see the producer continue to collaborate and expand into next year.
---
Maria Kelly
Maria Kelly has had a great year. Earlier this year, the Mayo-native joined a litany of Irish creatives in relocating to Berlin where she now records the bulk of her new material with Veta Records. She released a double AA side 'Dark Places'/'Small Talk' in early 2018 which tackles themes of mental health, depression and social anxiety. The music is delicate and poignant, with instrumentation usually limited to acoustic guitar and subtle strings which allows Kelly to showcase her lyrical prowess. She is treating us all to an early Christmas present on December 7th in her new EP Notes To Self (we've already heard 'June' and 'July' from it). Kelly has set the seeds for a prosperous 2019.
---
Mango X Mathman
This list just wouldn't be right without them on it. Despite the fact that the duo have been relatively quiet on the studio release front this year, the pair have spent nearly all of 2018 absolutely closing shop in venues and festival grounds around the country. There's few acts that bring that same animal intensity to their live performances. We hope 2019 finds the group headed back into the studio and unveiling fresh material, an album, to the public. Ireland's best grime act, hands down.
---
Mix & Fairbanks
The Kildare natives Gary O'Reilly and Rob Smyth of the band met at a house party five years ago (we're glad that they did) and have been playing together ever since. They released their debut EP Bavarian Nights earlier this year and each track on it is named after a moment shared for the duo during their career to date. Their music takes influence from 80's music and samples under textures of synths and programmed drums. They also recently launched their own gig series called Made & Played which will aim to provide a platform on which to showcase Ireland's best electronic talent. Building on great mixes, DJ sets and original productions, M&F have the tightest and brightest dance music around. They throw a good 'Hooly'.
---
Molly Sterling
There are few artists within the Irish music scene that write as intimately as Molly Sterling. Sterling treated us to the haunting 'Stripped Down' in September, 'Plain Static' in October, and also had a very busy summer of festivals. She has an intrinsic ability to create music that is consistently evocative and personal and this has merited her a steady stream of acclaim in Ireland over the past two years. The music is piano-based, complimented by gentle cello lines and ambient soundscapes but it's Sterling's rich voice that is the stand-out feature of her songs. More of this next year please.
---
Mount Alaska
Dublin-based electronic duo Mount Alaska dropped their debut Asterisk EP this year and it remains one of the invocative dance orientated domestic projects of the year. Both Stephen Shannon and Cillian Mcdonnell are dab hands at production techniques. Asterisk strikes the perfect balance between ambient and electronic, a genre rarely as effectively explored in the current Irish music scene. Densely layered synths and immersive instrumental tracks are the name of the game here. The duo have begun to take their sound into live forays and they next play our Future Proof night on December 13th.
---
The Murder Capital
These new punk-rockers from Dublin created quite the buzz in the latter part of 2018. The band bristle with punk rock energy and are yet unmistakably Irish in their dress and attitude, not unlike fellow punk rockers Fontaines D.C. The five-piece first came to our attention last May when SOMA (the indie club night series) released a live video of the band which subsequently blew up partly thanks to ourselves, and triggered a lot of hype around them. The have very quickly been picked for international management after a short time in the public eye and have already merited some strong support slots including Shame and IDLES next year.