There are a lot of Irish album releases to come before the end of the year.
Already, this year, we've had some notable long-form releases from Maija Sofia, Autre Monde, Lankum, Soda Blonde, Ailbhe Reddy, Lisa O'Neill, M(h)aol, Search Results, Rebel Phoenix, Elaine Malone, Natalia Beylis, Naked Lungs, Chósta, Rónán Ó Snodaigh and Myles O'Reilly, Citrus Fresh, Hozier, Grian Chatten, Roisin Murphy, whenyoung, Jinx Lennon, Ailbhe Reddy and more.
I'm keeping a rolling list of new releases from now on over at this page from now on, updating it as I go but here's 15 Irish albums arriving before the end of the December to note.
Irish album upcoming release dates 2023/2024
---
October 13th
The second album from the Irish pop superstar in waiting has already given us 'Stay For Something', 'Where Are Your Kids Tonight?', 'Have Fun!' and 'Whatever's Inconvenient' in advance, so expectations are high for the "abstract break-up" album.
The country sound that was so prominent on her debut is submerged in more full-bodied productions, but still with the same great lyrical prowess that could make you laugh out loud or stare right into your soul.
CMAT is on tour in UK and Ireland this November and December.
The album is available to pre-order.
---
October 13th
The Dundalk trad band have swelled from a three-piece that performed at home during lockdown to a full-fledged pint-swilling trad unit of seven people, and have established touring routes around the UK and Ireland.
The second album, Irish Rock N Roll is preceded by the ballad 'Wexford', 'The Blarney Stone' and live favourite 'The Holy Ground' and today, they dropped new song 'The Idler'.
Irish Rock N Roll was recorded at Black Mountain Studios by David Noonan and will be available on 12" vinyl, CD and digitally. Pre-order.
The band play Irish tour in December.
---
October 19th
The Dublin pop artist with the R&B sway, Kayleigh Noble is set to release her debut album this month. Coming after loose releases and collaborations since 2020, the album features production from Dublin-born London-based producer, whenthebeatisbad, and collaborations with Dublin's Prodbymolly, and Rory Sweeney, with previous singles 'Say Your Grace' and the title track.
A listening party for the album happens at Hen's Teeth on Oct 18th.
---
October 20th
The Dublin-based project of David A. Tapley releases a second album this month.
Entitled There's a New Sheriff in Town, and co-produced with Stephen Dunne, it follows the 2019 debut Rom-Com, and the title track new take on the Tandem Felix sound, with a textured nuanced production backing Tapley's vocals, which have a more heavy feel than the previous release, a world-weary rock song. It was followed by 'Message Of The Afternoon'.
A headline gig announcement at Whelan's happens November 23rd.
The album is available on Bandcamp.
---
October 27th
ØXN is the name of the experimental doom folk project from the foursome of Radie Peat (Lankum), Katie Kim, Eleanor Myler (Percolator) and producer John 'Spud' Murphy who are set to release their debut album CYRM on Claddagh Records, the label recently reignited into release life in a partnership with Universal.
Their debut song 'Love Henry' was first out the blocks, and they've announced two live shows in Dublin's Sugar Club, whic quickly sold out.
CYRM is a six-track album featuring traditional folk songs and covers. Just over 45 minutes in total length, it features 'The Feast', written by Katie Kim; original arrangements of traditional folk songs: 'The Trees They Do Grow High', 'Love Henry' and 'Cruel Mother' – the latter uses parts of an arrangement by Andy Fenstermaker (Andy The Doorbum); and two covers ('The Wife of Michael Cleary' by Maija Sofia and 'Farmer in the City' by Scott Walker).
So far, it's not a million miles form the sound of Lankum.
---
October 27th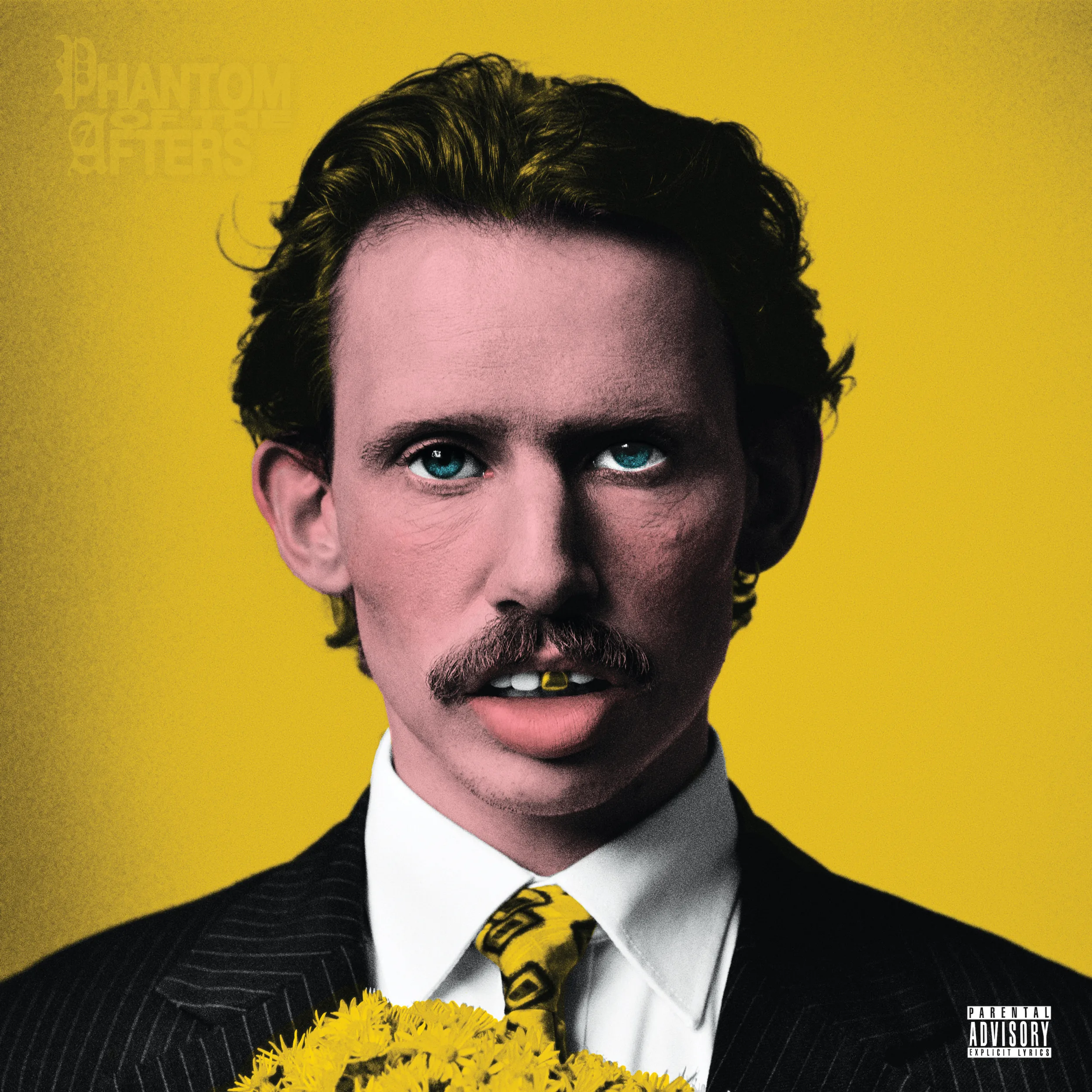 After the release of the breakthrough mixtape Deli Daydreams and debut album proper Town's Dead, the Cabra rapper Kojaque is back with album two.
Biig Piig features on recent single 'Woof' , the album guests include Biig Piig, Hak Baker, Wiki, Charlotte Dos Santos and Gotts Street Park. Kojaque is embodying the character Jackie Dandelion on the cover of the album and in recent single 'Cabra Drive'. There was also the single 'Bambi' featuring Gotts Street Park.
A full European, UK and Irish tour has also been announced, including Dublin, Cork, Belfast, Galway, Limerick and Kilkenny.
---
October 27th
Fizz are a new band featuring a group of friends who just happen to be established artists in the own rights Fizz includes Irish singer-songwriter Orla Gartland,dodie, Greta Isaac and Martin Luke Brown.
Singles so far have features a psychedelic pop swirl in 'High In Brighton' and the gorgeous track 'Close One' and three others so far.
The 12-track debut album called The Secret To Life, at Middle Farm Studios, in South Devon last summer with Pete Miles.
Fizz moved their live dates to February 2024.
---
October 27th
Belfast-based artist Naoise Roo announced a second album Emotionally Magnificent via North Carolina label Schoolkids Records, the followup to 2022's Lilith.
'Sacred Cow' is the album's lead single, an alternative noir country-tinged song with a light touch, "my Odelay-era Beck song," says Naoise.
"It's a satirical take on the notion of the "sacred cow," in this context it's referring to someone who you see as perfect or a 'white knight'"' figure. I wanted to explore my own reactions to the notion of being saved and taken care of, whether I felt worthy or indeed if I really needed it. My reluctance to accept it, questioning what I can give in return. While musically, it's something I haven't done before and that's the goal."
The album was produced by Liam Mulvaney with assistance from Jamie Hyland (Mhaol) and live players include Daniel Fox on guitar/bass (Gilla Band), Rian Trench (Solar Bears) on drums/synths and Karl Tobin on guitar.
Album is available through Bandcamp on digital and vinyl.
---
October 27th / November 10th
Nigerian/Irish rapper Offica has an upcoming two-part album, the first – Hokage in Drogheda (October 27th) focuses on his 'classic' sound of anime-infused party drill contrasting with more introspective rap, and part two, titled Hokage in Lagos (November 10th), pushes into a new direction of Afrobeats-infused drill, based on tunes sampling the likes of Wizkid, D'banj and Psquare.
'Living Proof', is a track from part one, which has a Dave influence but it also has Yoruba language juxtaposed with Irish slang. 'Dedication' also features.
---
October 31st
The four-piece Dublin alt-rock band Girlfriend. having been gearing up to the released of the band's debut album, with some excellent singles like the shoegaze-influenced 'In Silence', along with 'Trust' and 'Repent'.
They have Dublin and Limerick shows in late October too.
Album via Bandcamp.
---
November 1st
The Line is the pseudonym of Meltybrains? musician, sound artist and sound lad Brian Dillon.
Dilllon has announced a new album Red Blood Cells and Righteousness from The Line on Strange Brew Records that brings in a coterie of who's who in the Irish music scene including Loah, Sorcha Richardson, Dan Fox (Gilla Band), Sarah Corcoran (Pillow Queens), Caoi de Barra (Wyvern Lingo), Lullahush, Eoin French (Talos) and Meltybrains? members Micheal Quinn and Ben Bix.
The first single 'Patience Of Saints' features MuRli & God Knows.
---
November 3rd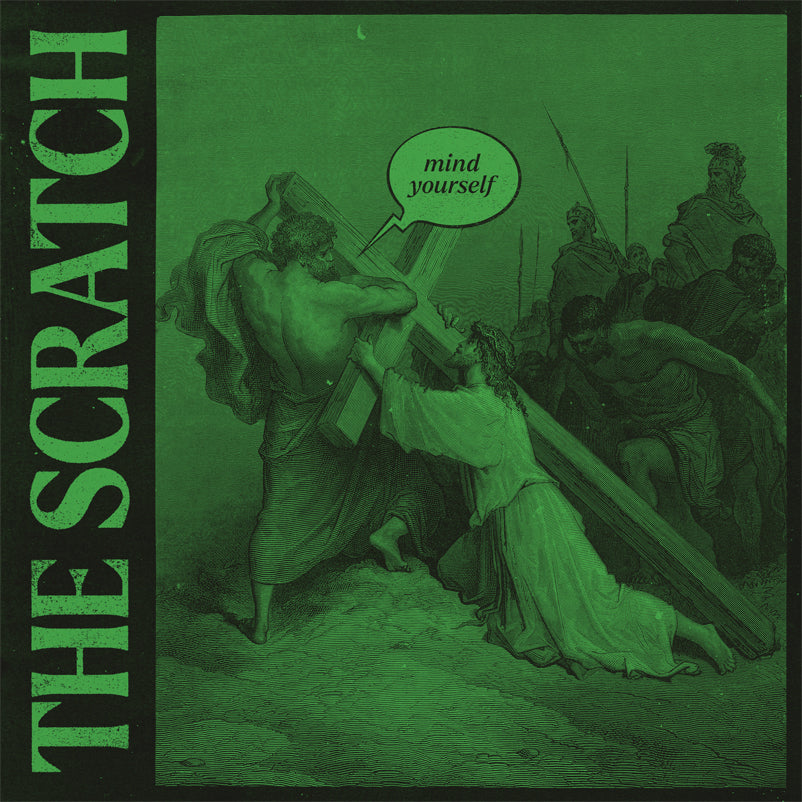 The Dublin trad-folk-metal band The Scratch's second album Mind Yourself, is due November 3rd on Sony Music Ireland.
The record was produced by James Vincent McMorrow, and is preceded by the first single 'Trom II (A Slip In The Wind)', a song which builds slowly over its six-minute and a half running time, adjourning the band's established energetic high tempos until its crescendo. That track. was followed by the much heavier track 'Blaggard'.
---
November 10th
I've been describing Big Dreams as most anticipated Irish record of the year, and the reason is because Rachael Lavelle is a world-building artist, creating unique liminal spaces for her off-kilter music to occupy, with sounds that recall Weyes Blood, Joni Mitchell and Kate Bush.
Big Dreams features the singles – 'Let Me Unlock Your Full Potential', 'Perpetual Party' and the title track , which features Luas announcer Doireann Ní Bhriain.
A show at Ireland Music Week last week, cemented that buzz for me, with Lavelle's singular voice leading a charge of magical transportative music.
See Rachel live in November and December.
The album is available to pre-order via Bandcamp.
---
November 10th
David Holmes has announced details of his first solo album since 2008's The Holy Pictures, his first in 15 years.
Blind On A Galloping Horse is to be released on Heavenly Recordings, and is a 14-track "interrogation of the last decade, time spent watching a decaying, fraying Britain visibly buckling in real time while tending to his own battles with mental health."
"Love songs to leap the barricades to," is how it's also pitched.
It features the voice of Raven Violet, a recent frequent collaborator, and uses analogue drum machines and synths in its sound. Spoken word accounts from Afghan and Ukrainian refugees who now reside in Belfast, a Palestinian ambulance driver, French and Irish observers of the UK's recent political upheaval also weigh in.
Blind On A Galloping Horse was written, produced and arranged by David Holmes. The album features updated versions of the previously released singles 'Hope Is The Last Thing To Die' and 'It's Over If We Run Out Of Love' and a recording of an unreleased song by Holmes' late friend Andrew Weatherall ('I Laugh Myself To Sleep').
First single 'Necessary Genius', is "a comprehensive roll call of the great and good – those 'dreamers, misfits, radicals, outcasts' that we've lost and just a few who've managed to cling on in the churn of the 21st century."
---
November 10th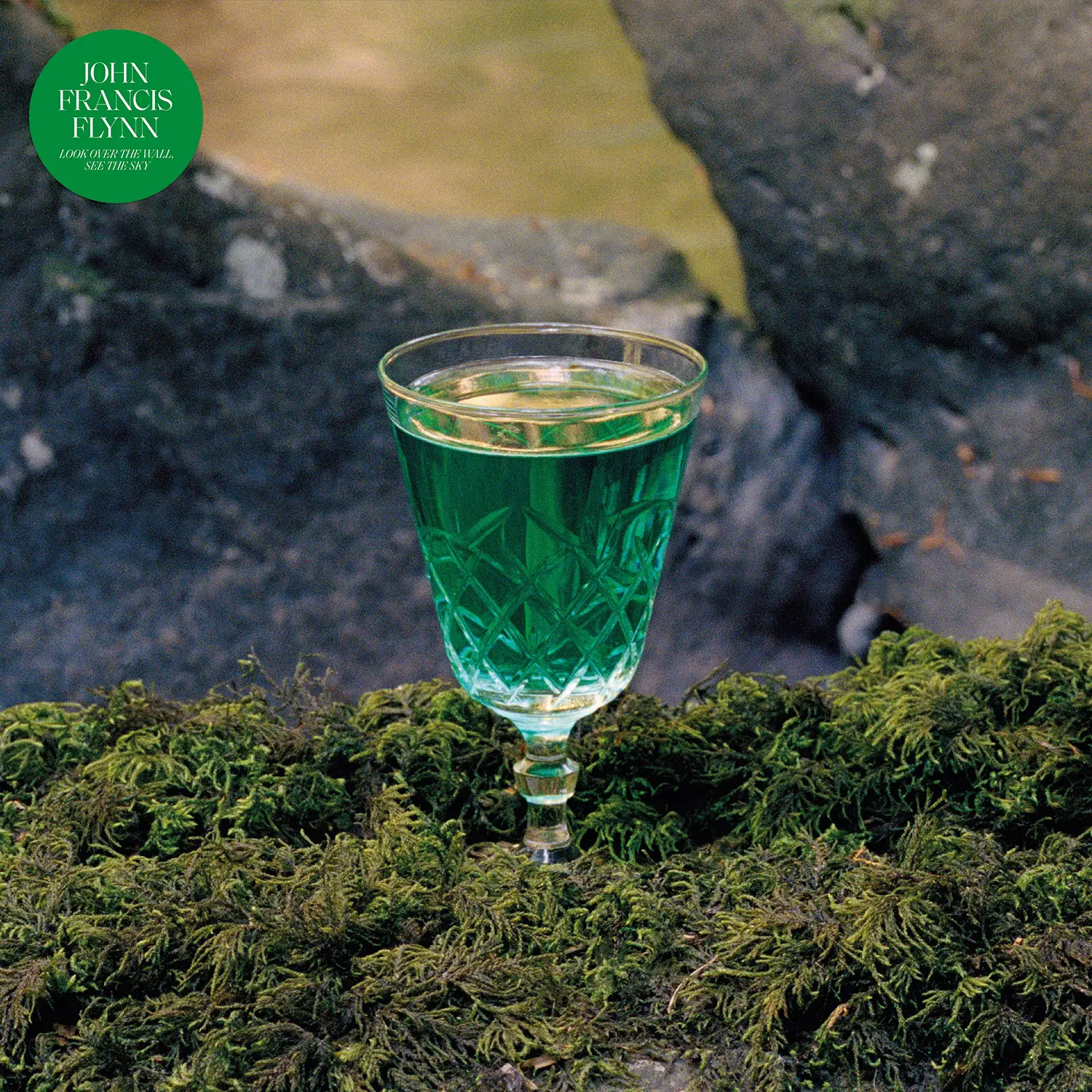 Look Over The Wall, See The Sky is the second album from the artist to be released on River Lea Recordings.
John's new spoken-not-sung single "Mole In The Ground' marks a different sound away from the more traditional folk sound of his debut album Would Not Live Always, which was one of our favourites of 2021.
Flynn is inspired by his contemporaries in the traditional music scene in Ireland, many of whom contributed to the album, as well as those outside of it, such as noise-rockers Gilla Band and Rising Damp. On his last record, I Would Not Live Always, John was much more conscious of bringing acoustic instruments and weird synthesized sounds together as a concept. But now with his unique musical language fully formed, "I feel freer within that language to experiment and take it further without it being too conscious or premeditated".
'Mole In The Ground' is a cover of an American anti-establishment folk song recorded by Bascom Lamar Lunsford in 1928, in which "John evokes the rebellious energy he felt in his home of Dublin during a time when it was being 'torn to shreds by property developers and vulture funds.'"
---
November 17th
November Medicine is the title of the Dublin rapper Nealo's forthcoming second album. We've heard songs 'Tears You Cry' and 'Forest' featuring Morgana, and Rebel Phoenix, Jehnova, Shiv and Rach & Uly also feature, along with new song 'Only Human' which features the voice of Susan O'Neill (SON). Nealo says it is unique because "it's the first song I have written that sounds distinctly Irish."
Only Humans highlights the vulnerability of Nealo on November Medicine. The record that pulled him out of the basement. It was hard won, dragged out of himself during a particularly difficult period in his life. While his debut album was a celebration of learning to love and contribute to the neglected city he was born into, his sophomore LP taught him how to love himself, how to celebrate himself. Across nine songs and four voice notes, Nealo lays everything out. With a voice that's smoked a million cigarettes and screamed through a hundred hardcore shows he offers up himself, the end of his ten year relationship, his depression and his determination to heal. His honesty is severe and his tone is warm.
Pre-Save/Order November Medicine here
---