2021 Best of | Best albums | Best songs | Irish albums | Irish songs | Podcast episodes | Guest selections
10.
Wyvern Lingo
Awake You Lie
The second album from the Bray trio (Karen Cowley, Saoirse Duane and Caoimhe Barry) who have been playing together since they were in their teens is concerned with finding yourself in your twenties, questioning your decisions and finding comfort and paths with those around you.
The band have also found their sound and production nous on Awake You Lie that fits them naturally, a harmonic live band mix of R&B and soul with classic pop and rock influences that the record wears well, and it informs the standout tracks on the album, like the devastating melodies of 'Don't Say It', the celestial opener 'Only Love Only Light', the melancholy of 'Sydney', the woman-in-music frustration of 'Ask Away' and the uplifting chorus of 'Full Height'.
Awake You Lie may be a band exploring who they are but they've found their sound and are confident and foregrounded by the experience.
Wyvern Lingo were guests on the Nialler9 Podcast.
---
9.
Soda Blonde
Small Talk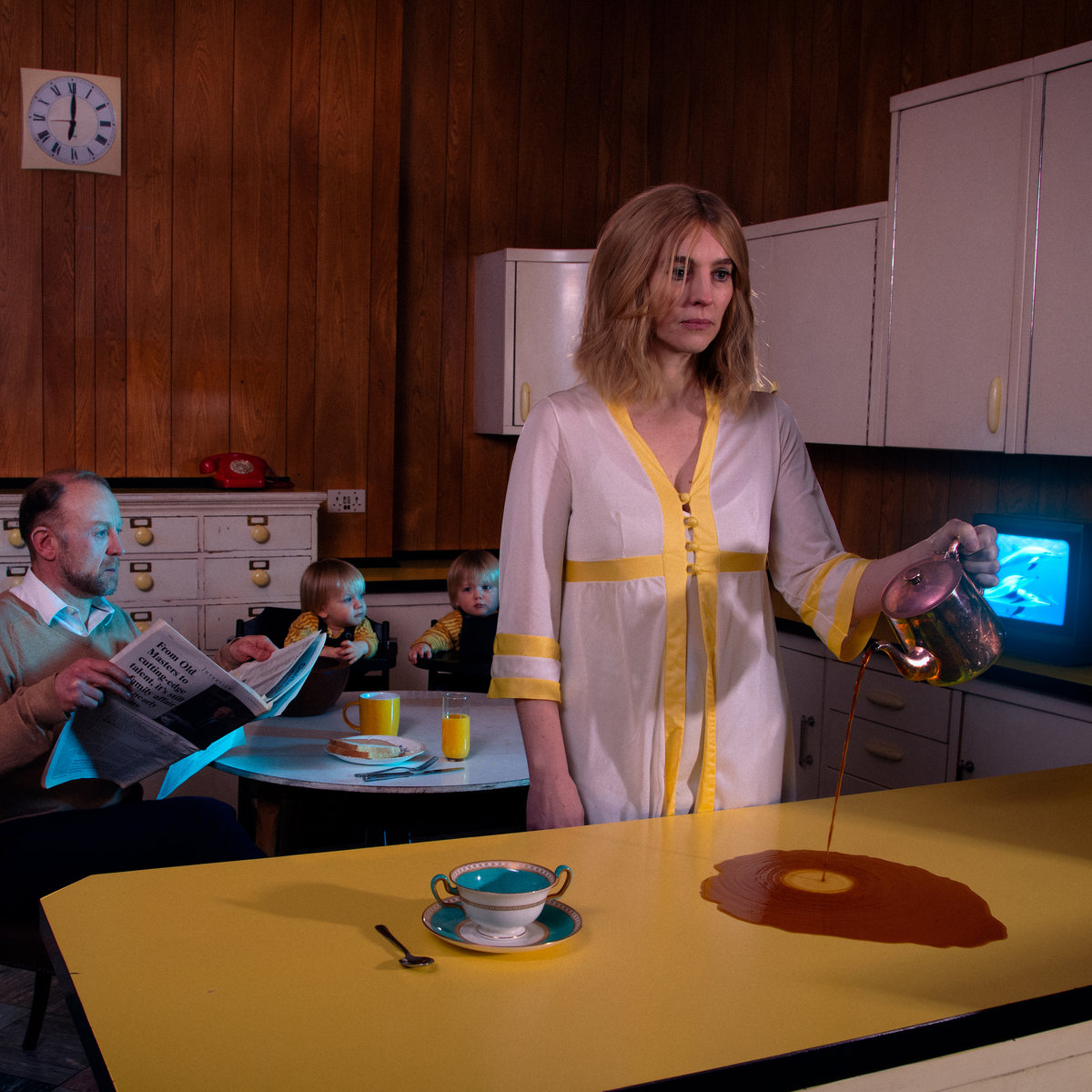 After a successful run of a career as Little Green Cars, four members of that band regrouped as Soda Blonde – a new band, a new sound, a new era. Lessons learned from a band now in their twenties are at the core of Small Talk (as with Wyvern Lingo above).
With the singular and soaring voice of Faye O'Rourke articulating shame, insecurities and flaws of the self, while attempting to shake the shackles of Catholic guilt and examine previous failed relationships, Small Talk is filled with small moments and big questions.
There are many marquee moments from the Fleetwood Mac-esque title track, the shimmering keys and bassline of 'In The Heat Of The Night', the propulsive 'Swimming Through The Night', and the lit-off chorus of 'Holy Roses' to name a few.
Guitarist Adam O'Regan, drummer Dylan Lynch and bassist Donagh Seaver-O'Leary provide an innate musical backdrop of gliding synth-pop and cinematic alt-pop – there's a sense of elegant simplicity to the arrangements that don't crowd out the vocals (the band self-produced the record). Small Talk is an effervescent account of personal exploration and striving to be understood better, by yourself and others.
---
8.
Fears
Oíche
Favouring a backdrop of peripheral electro-acoustic instrumentation and digital percussion, Oíche, the debut album from Constance Keane aka Fears (also of the band Mhaol) is one of self-discovery with the artist using this music to work through personal life challenges with a minimalist atmosphere and contemplative intimate vocals.
Oíche is a hypnotic collection of music, with sampled acoustic instruments and lyrics informed by time spent in the music room at St Patrick's Mental Health Services, a creative facility that was crucial to the artist's recovery.
---
7.
Villagers
Fever Dreams
Is there a more reliably great Irish singer-songwriter than Conor O'Brien? On his fifth Villagers album, O'Brien is doing anything but settling. Fever Dreams is an attempt to be generous, as he put it "sometimes the most delirious states can produce the most ecstatic, euphoric and escapist dreams."
There is a sumptuous transportive quality to Fever Dreams, richly detailed, crescendoes of orchestral instruments, a wall of backing vocals and a stretch toward mystery and the unknown.
The album and O'Brien's songwriting sparkles with emotion from the new beginning of 'The First Day' (inspired by one of our favourite festivals – Another Love Story), songs of devotion ('So Simpatico') and arrangements that feel both classic and modern (inspired as it is by the works of Flann O'Brien, Audre Lorde, David Lynch, L. S. Lowry, Duke Ellington and Alice Coltrane), like a particularly hallucinatory trip down the rabbit hole that leaves you sustained, glowing and further enlightened.
---
6.
Strange Boy
Holy/Unholy
A few years ago as Jonen Dekay, Strange Boy's music was more traditional off-centre rap music albeit with an individual Limerick accent.
With Holy / Unholy, Strange Boy recasts himself a multitude of things – a rapper, a spoken word artist, a poet ("a 1000-year-old poet channeling through the body of a young man from Limerick") and with Enda Gallery producing, shies away from any sort of standard rap beats in favour of traditional Irish music instrumentation.
Holy / Unholy is an unvarnished album for the marginalised with the artist spilling his guts over a unique backing of bodhrán, flute and banjo.
The combination of Strange Boy's visceral recounting of hardship and pain, desolation and despair ("I don't like myself too much / I don't want what's best for my health") is as unfiltered as it gets, while Hazey Haze, Moya Brennan and Sean Macnally Kelly bring supporting narrative words to this thoroughly unique new voice in Irish music.
---
5.
Bicep
Isles
Belfast duo Andrew Ferguson and Matthew McBriar's second album was pitched as a long-playing home listening when the pair's cavernous dance music best worked in fields and arenas in a late night capacity.
Isles appears conspicuously absent of big bangers save for the likes of the airy squiggly synths of 'Atlas' and Eastern European and Malawian vocal-sampling 'Apricots' but it needs time to reveal itself. The duo have called this album the "home listening version," while the live show will soup up the dynamics.
Still, Bicep are masters of fusing classic electronica, house, UK garage, and melodies in a mechanically rhythmic fashion that is no accident of aimless jam sessions. Music this detailed and galvanic is calculated and full of craft that is a cut above 95% of dance productions. There's a sense of Bicep continuing a tradition from Orbital, a previous generation's headline dance act regardless but as home listening version, you won't hear a more melodically rich dance record this year.
---
4.
Kojaque
Town's Dead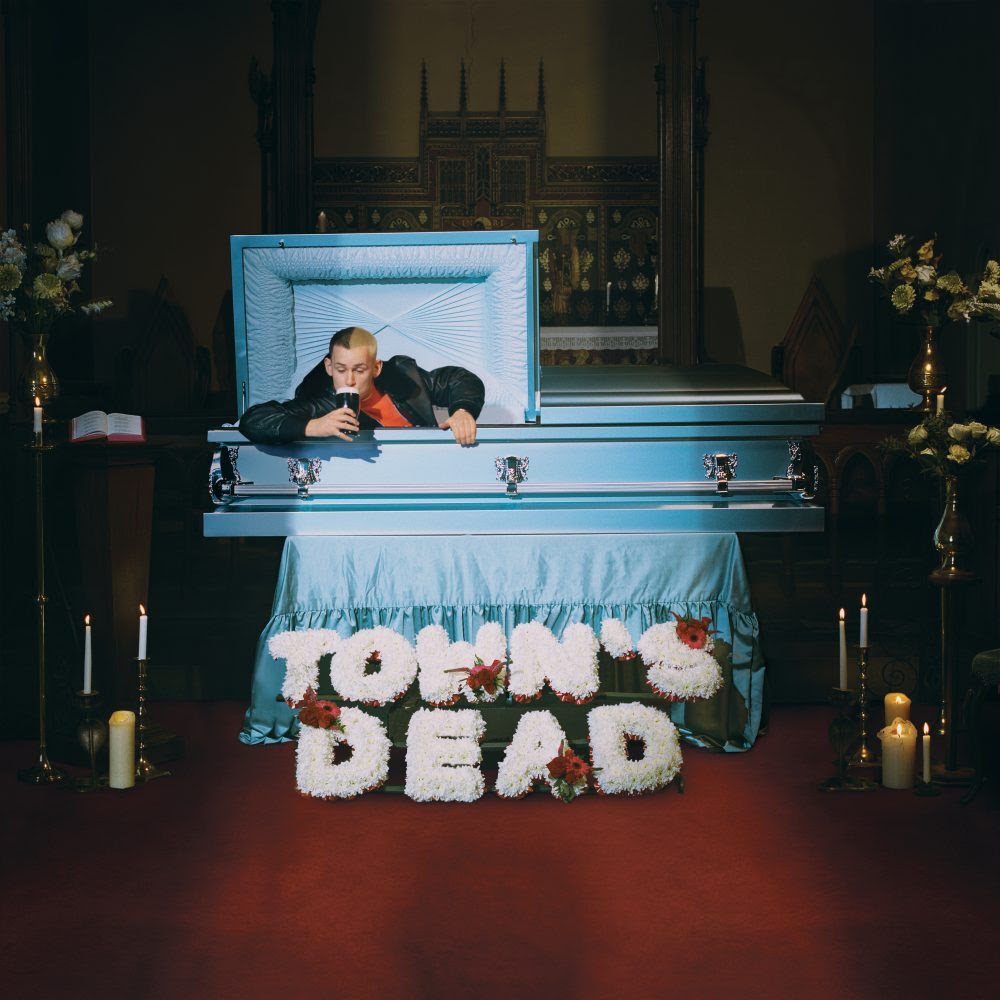 Three years on from Deli Daydreams, the mixtape that established Kevin Smith as one of Ireland's finest rappers and storytellers, Town's Dead was the debut album proper, a release that conceptualises itself around a single New Year's eve night out.
Smith's got ambition. One of the questions he asked himself was music would Kendrick Lamar make if he was from Dublin? Such is the level of scope that Kojaque strives for.
The vision in his head is realised. The Girl Band-sampling title track sets out the stall early and alludes to the current generational disillusionment of no gaffs, high rent and cultural loss, and is a call for change, set to one of the songs of the year.
The NYE narrative is weaved around songs which allude to the night out's debauchery along with reflections on Smith's own upbringing, ('No Hands' and 'Casio') and the crooked in charge get away with bringing a country to its knees, while low-level drug dealers are punished ('Black Sheep Pt. 1')
There are actually funny interludes ("why would Domino's text you to say he loves you?" asks Betty's fellah as played by Darren Conway) and this compelling album brandishes soft-burning rap, soul, jazzy hip-hop, boom bap dramatics, psychedelic jazz with assists from his Soft Boy counterpart Kean Kavanagh along with Maverick Sabre and Celia Tiab.
But it's Kojaque rapping that drives it all forward – fully accented and multi-faceted, melodic and dynamic. He's the centre of the record. In tackling a more ambitious narrative than the week of a Deli worker, Town's Dead scope is larger taking in the root causes of preoccupations with sex, violence, drugs while destitution and the root causes of modern city malaise is addressed. Town's not dead, it's just dormant. This is a wake up call.
Kojaque was a guest on the Nialler9 Podcast in July.
---
3.
Saint Sister
Where I Should End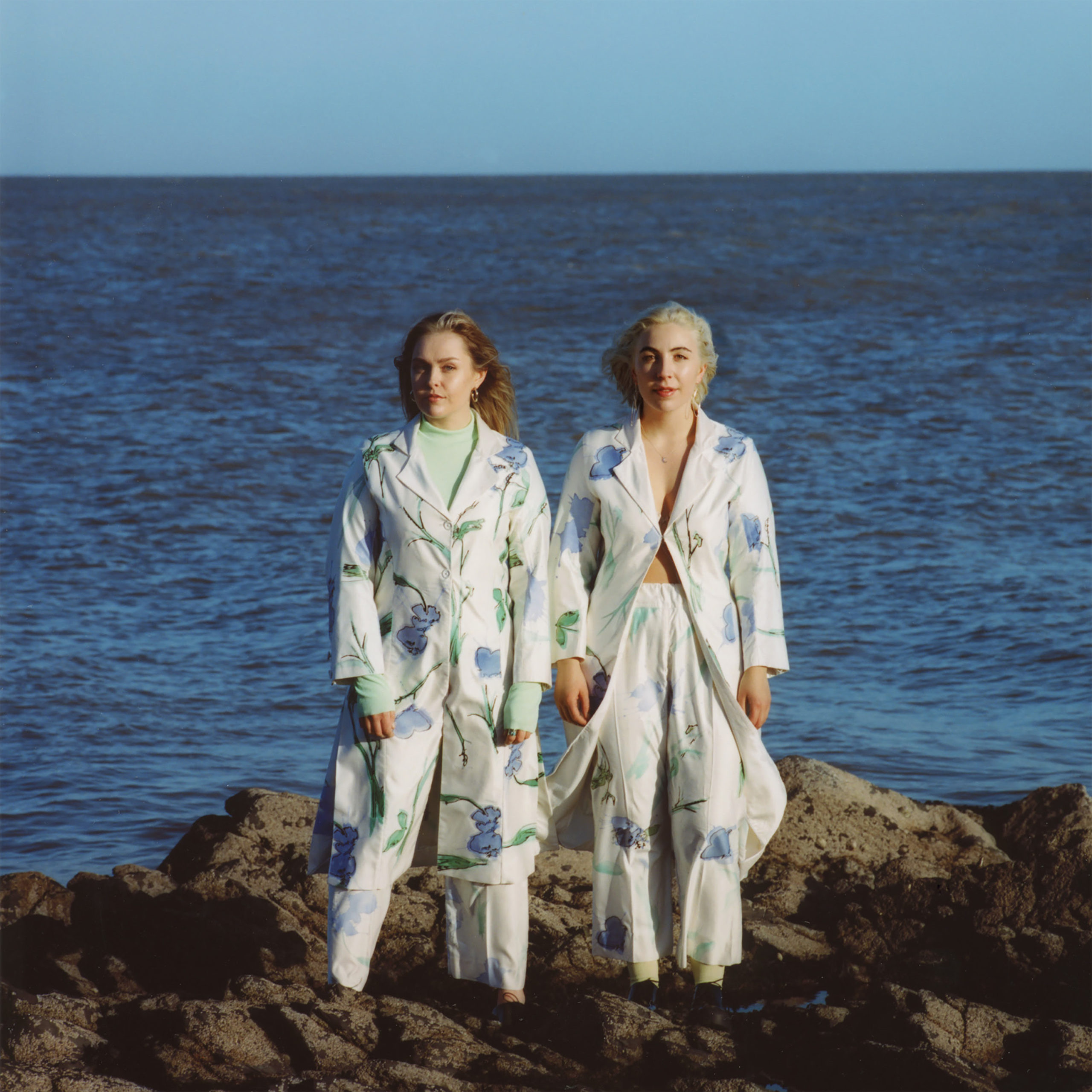 If the debut album from Belfast's Morgana MacIntyre and Derry's Gemma Doherty was coined "atmosfolk," a useful term by the group to describe their harp and synthesizer folk music, their second album didn't need a shorthand term to describe the band's rich sound.
What it is – the sound of a band coming out of their shell. Recorded with Rían Trench in The Meadow, Co. Wicklow, the song-craft of Where I Should End was honed on and off the road, and the songs are intently shifted into a bolder template of sonics and directness.
The folk-driven harmonies of Doherty and MacIntyre are at the core of their appeal, their intertwined vocals ever magnetising, while musically, there's more added with drum machines, electronic tones, swelling string arrangements at carefully chosen parts and bigger pop melodies on the big Tom Jones-referencing 'Karaoke Song' and the cathartic closer 'Any Dreams?' while the alchemy of their vocals is placed alongside Lisa Hannigan on 'The Place That I Work'.
That song, like many others here, are rooted in places and time, a bookshop where an old friend greets the singer with something unresolved between them, a stairwell in Paris after receiving bad news (the stirring 'Irish Hour'), the bicycle where a pregnancy is revealed ('Manchester Air'), a social club in a US college town ('Date Night'). These vignettes and spaces give the album a cinematic feel, revealing a life lived, and is expansive and expressive in a way that can't be reduced to a simple tag.
Saint Sister appeared on the Nialler9 Podcast this summer.
---
2.
John Francis Flynn
I Would Not Live Always
I Would Not Live Always is a progressive album for the Dublin musician John Francis Flynn to release as a his debut on Rough Trade's River Lea imprint.
Far from being an introductory trad solo album to the Stoneybatter musician who plied his passion in The Cobblestone pub (the proposed hotel development was refused planning permission and was a Flynn was a notable figure in its protests), I Would Not Live Alway pushes these old songs learned from Ewan MacColl, settled Traveller Paddy Quilligan Shirley Collins, Frank Harte and more into bold sonic territory.
Flynn's sonorous baritone is deep and cavernous, and his guitar and flute playing is aided by Slow Moving Clouds/Skipper's Alley bandmate Ultan O'Brien and Ross Chaney who is responsible for the album's Tascam tape loops that give the album an experimental edge.
Also playing on the record is Brendan Jenkinson who also produced, engineered and mixed it. Consuelo Breschi of the duo Varo, sean nós singer Saileog Ní Ceannabháin and Phil Christie (O Emperor / The Bonk) also contribute.
The album feels like a natural response to the sound of Lankum, an encouraging step out of the traditional breach without the sacrifice of a good tune, and the songs are expansive, meditative and filled with imagery and dynamism.
I Would Not Live Always showcases a musician who is versed in tradition, but also interested in creating music of folk and electronic proportions that adds new textures to this rooted style of music.
---
1.
For Those I Love
For Those I Love
When Dubliner David Balfe first released For Those I Love in 2019, the album dedicated to his friends and particularly the passing of Paul Curran, it was never intended to be anything more than a Bandcamp release.
But the album's fierce narrative of grief, pain and coping with loss and loss of hope in the wake of a friend's death is so palpable, so real and so expressive, that the record is deservedly got a full wider release on UK label September Recordings and a fresh round of critical appraisal.
The sentiments written about the album in June 2019 before the album was pulled still stand, and since, its towering live performance at a hometown Dublin Olympia show have brought this complex and difficult album to a triumphant stage, in a new way.
---
2021 Best of | Best albums | Best songs | Irish albums | Irish songs | Podcast episodes | Guest selections