2021 Best of | Best albums | Best songs | Irish albums | Irish songs | Podcast episodes | Guest selections
There was hope that 2021 would be a different kind of year to 2020, but alas, the live music sector barely got going for seven weeks of 52 before it was curtailed again.
Yet artists remained resilient performing for live streams, limited capacity seated events and keeping things lit.
In terms of releases, this year was again a deluge of albums for Irish music. A long list of 200+ albums was easily achieved and whittling down to 25 was a harder task.
Irish songwriters are so much more open, honest, questioning of themselves and the status quo than ever before. Musically , they mine the past and push things forward.
Below you'll find the 25 Irish albums and mixtapes that resonated with me the most this year. Purchase the albums, buy their merch (in person or online), as Irish creatives lost a lot of income this year, and yet, the bands, producers, singers, musicians, crew, and engineers will go into 2022 with their heads held high, with visions of greater art and things to say that reflect who were are. Onwards.
---
25.
Jehnova, Lod
Avenoir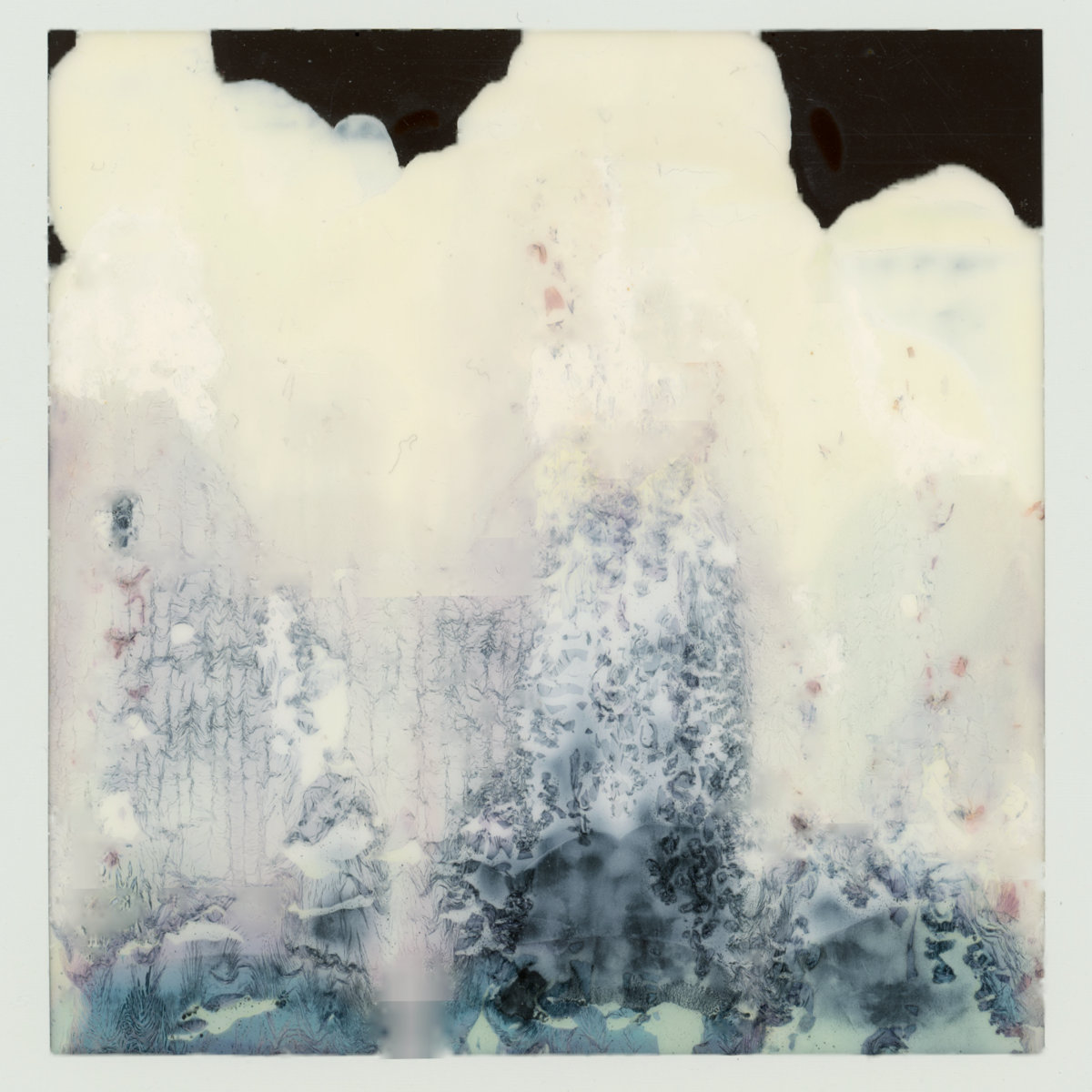 Jehnova is one of my favourite Irish rappers and this short mixtape with productions by lod sounds like it's beamed in from a dusty CD collection in a teenage bedroom.
---
24.
Gareth Quinn Redmond
Oscailte
The Irish composer Gareth Quinn Redmond's latest record falls into the latter category. Recorded largely in one day, " in a burst of creativity in 12 hours," Oscailte employs one instrument – a Juno 60 synthesizer, borrowed from Villagers' frontman Conor O'Brien – to create an immediate body of work.
The limitation to one instrument (one song has a violin) allows Redmond to explore a suite of tones and textures that largely manage to avoid the pitfalls of much of modern ambient music, in using production to lift things into a territory that many albums already exist in. Oscailte simplicity is its strength. Open.
---
23.
Eomac
Cracks
Ian McDonnell aka Eomac is the Irish electronic producer basd in Wicklow who is also one half of Lakker, noeverything and Lena Andersson.
His latest Eomac album is the first not made in the club-friendly metropolis of Berlin, which means that Cracks, while still brandishing leftfield breaks and atmospherics that are natural to an industrial city, is also interested in fostering human connection. Opening track 'Mandate for Murder' features the words of Akala on systemic racism and gradually, there are lighter tones that seep in from the choral sounds of 'Ancient Self', the wistful 'What Does Your Heart Tell You?' and the euphoric sinogrime ambience of 'All The Rabbits In The Tiergarten'.
The title comes the Leonard Cohen quote "There is a crack in everything, that's how the light gets in."
---
22.
Sal Dulu
Xompulse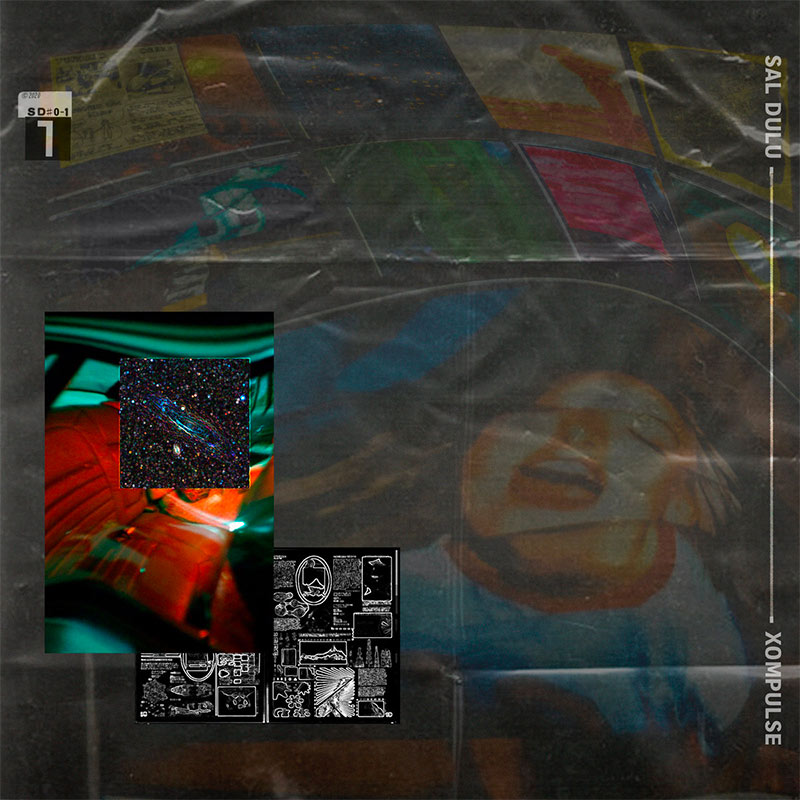 Dublin-based producer Sal Dulu's Xompulse album draws on downtempo jazzy hip-hop productions, ambient music and electronica. With guests like Fly Anakin, Koncept Jack$on and staHHr (aka Angelina who previously featured on MF DOOM records), Xompulse has the set intention of exploring "nostalgia and the liminal spaces between dreams and reality acting as a collection of ten idiosyncratic "dreams" with each one providing a different tangent."
---
21.
SENU
Jetlag
Speaking of limitations, producer and multi-instrumentalist Sam Killeen challenged himself to write and record an album in one day for his SENU project, while dealing with insomnia, and Jetlag was the outcome.
The album is a meld of electronic beats, jazz and hip-hop, inspired by a journey from Ireland to New York and back with guests Jamel Franklin (Shy Mascot) and Caoi De Barra (Wyvern Lingo) on vocals.
Think the kind of electronic hip-hop jazz beats you'd hear on a Brainfeeder release with live drums, wailing guitar and somnambulist rhythms as if beamed from a liminal space.
---
20.
Lidl Museum of Ancient and Contemporary Art Audio Tour
The Ecliptic Newsletter
An album inspired by the Lidl on Aungier Street? I wrote about this "part experimental album, part radio play and part immersive audio experience" back in February and it's one of the most unique things you'll hear this year.
And some of those tracks include Acid Granny providing 12 minutes of radio-themed oddness, a jingle ad about Culture Night 1700; 'Raglan Road' as sung by Luke Kelly robot, a story about the Deansgrange branch in Lidl gives way to a checkout bleep-featuring electronic jam, a spoken word passage about breakfasts of old and Kate O' Loughlin's brand-featuring banger 'Harvest Morn' among them.
In a time in Dublin city where developments of hotels and student accommodation is being allowed to flourish unfettered, where 19th story towers are proposed in a local community, where the €25 million proposed development of a white-water rafting centre was on the cards until this week, LMACA's exploration of Lidl as a puzzling arbiter of modern conservation is worth underscoring.
---
19.
James Vincent McMorrow
Grapefruit Season
The fifth studio album from James Vincent McMorrow arrived on major label Columbia Records after COVID delays and with the Dubliner finding himself playing what was, in hindsight, a relatively pointless socially-distant first gig back in which he became a sensible -speaking spokesperson on issues facing the Irish live music industry.
Grapefruit Season which was recorded between London, Los Angeles and Dublin mostly before the pandemic began, arrived a couple of months after that flashpoint, and found the Dubliner stretching himself in looser pop ways on singles like 'Gone', 'Planes In The Sky' and 'I Should Go', some of the artist's best singles of his career.
In between, there is a hodge-podge of soul ballads, R&B pop songs and singer-songwriter acoustic tunes that hark back to his beginnings and reflect the varied nature of the producers on the record including with Paul Epworth, Kenny Beats, Lil Silva and Patrick Wimberly.
McMorrow is always pushing his songcraft, lyrics and voice to do more, and there's plenty of good notes here, pegged back by some less memorable additions, but McMorrow is always striving forward with the seasons.
---
18.
Luthorist, sivv
Time On Earth
Nuxsense members rapper Luthorist and producer Sivv made a mixtape called Time On Earth, which feature 10 tracks, 20-minutes of of hazy under-the-radar rap music, that operates at its own pace. Uwmami guests on 'Cosmic Dust'.
---
17.
Maria Kelly
The Sum Of The In-Between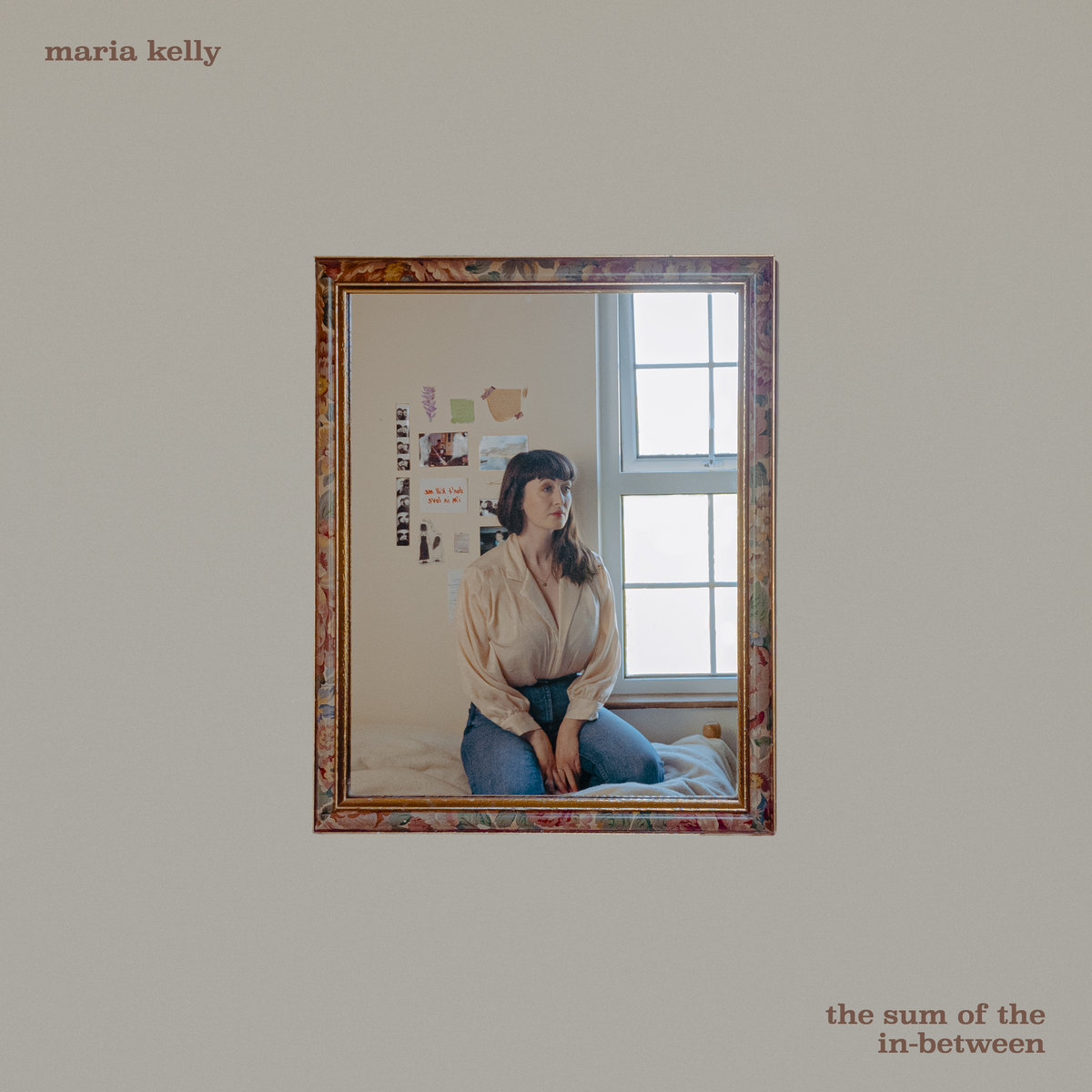 The Mayo singer-songwriter chose a tumultuous year to release her debut album, a collection of songs that don't shy away from tough times or asking difficult questions of the self.
As Kelly put it in the album's advance notes "an attempt to find the strength to confront the current version of myself at all costs…. who I am in this moment, despite how uncomfortable that version may be to accept."
A literal mirror on the album cover sticks to the theme, and voice notes from friends and family reflect the stasis of modern life which Kelly deals directly with, and those messages also offer supporting sentiments for the artist who intersperses them around quietly ruminating introspective folk songs that barely rise above a gentle whisper but pack a lot of emotion, heart, and ultimately, encouragement.
---
16.
Elaine Mai
Home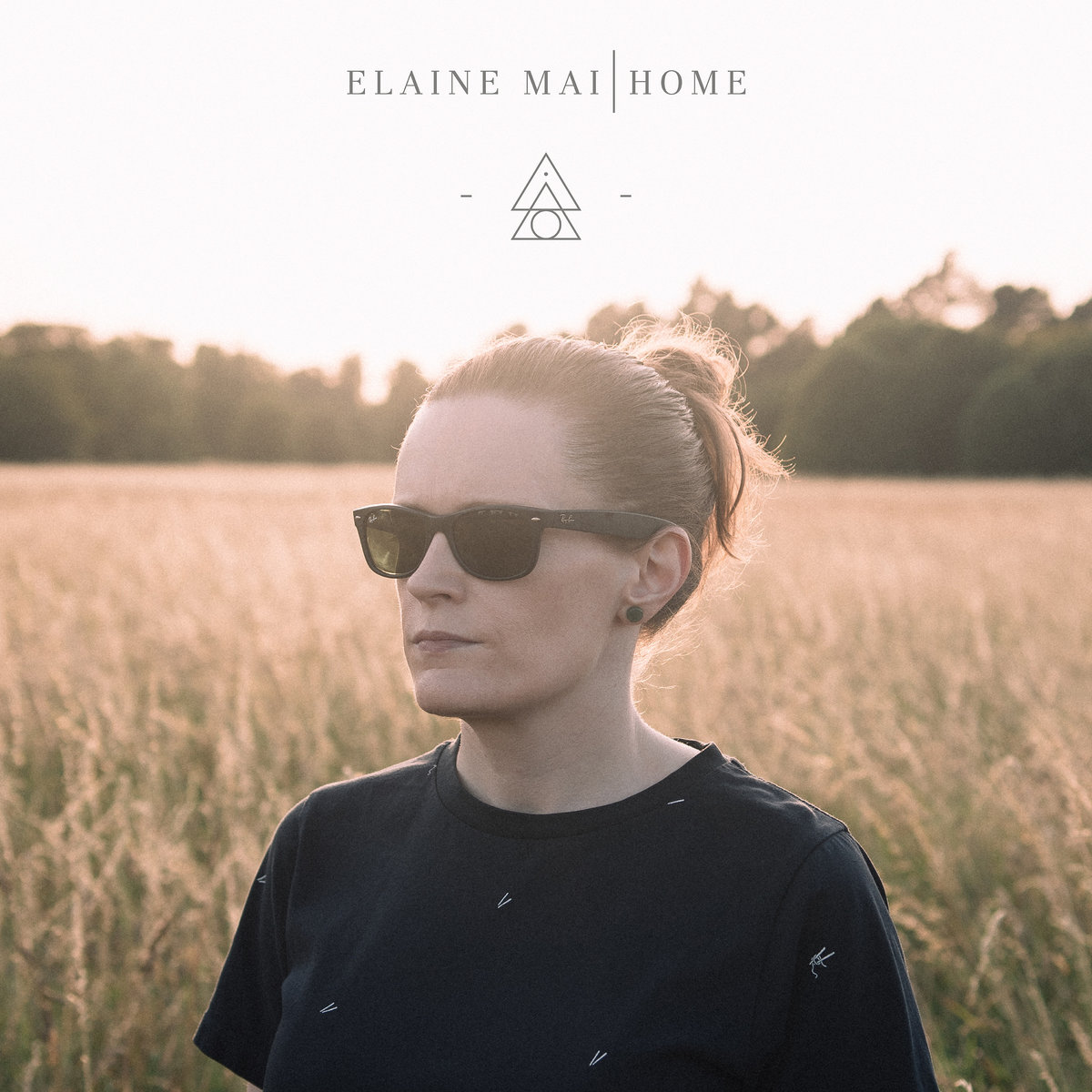 Another Mayo musician on the list, with a keenly-awaited debut album. Producer Elaine Mai's Home is a long-player that made good on the promise and poise of sporadic releases over the last ten years by provisioning us with a 9-track collection of cohesive club-centred songs.
Female vocal collaborators Loah, MayKay, Sinead White and Ailbhe Reddy bring the hooks over Mai's sheenful and bright dance productions that thematically are a response to the idea of home, or belonging, whether that is the dancefloor of a well-known Dublin club – 'Mother', the Donegal town of 'Portnoo' or less tangible identifiable spaces – with friends and loved ones.
---
15.
Ra Gerra
New Vessels
Producer Kobina and rapper MuRli's collaborative debut album of electronic textures and rap and vocals as Ra Gerra is a match of two disparate styles. Kobina has made plenty of cerebral downbeat ambient electronica over the years and MuRl made his name with the uptempo rap of Rusangano Family before becoming a in-demand producer and rapper in his own right alongside the newly-minted Narolane crew.
On New Vessels, MuRli's open-hearted verses have an intimacy and pensiveness that has only been shown in flashes prior, with singing and processed hooks that are fresh to his repertoire, and that's a response to Kobina's varied and detailed productions, which can flit from gentle instrumentation to trap 909 beat styles.
---
14.
Lethal Dialect
Songs Of A Dead Dreamer
Paulie Alwright has sounded reinvigorated in rap terms since returning to the boom-bap sound of the Cabra rapper's LD50 Trilogy.
Songs Of A Dead Dreamer has some of that boom-bap throwback character to its productions (by GI / Bobby Tuna) while imbuing it with a hazed atmosphere that allows the seasoned verses that Lethal Dialect delivers to focus the ear.
Assists from fellow long-standing Dublin Workin' Class Records MCs like Costello, GI and 4Real add to the classic OG atmosphere, and while there's less emphasis on the exploration of social and economic inequality as on last year's listed LD50 Part 3, Songs Of A Dead Dreamer luxuriates in the pocket with a master of the craft.
---
13.
J Smith
(…) And you chose not to laugh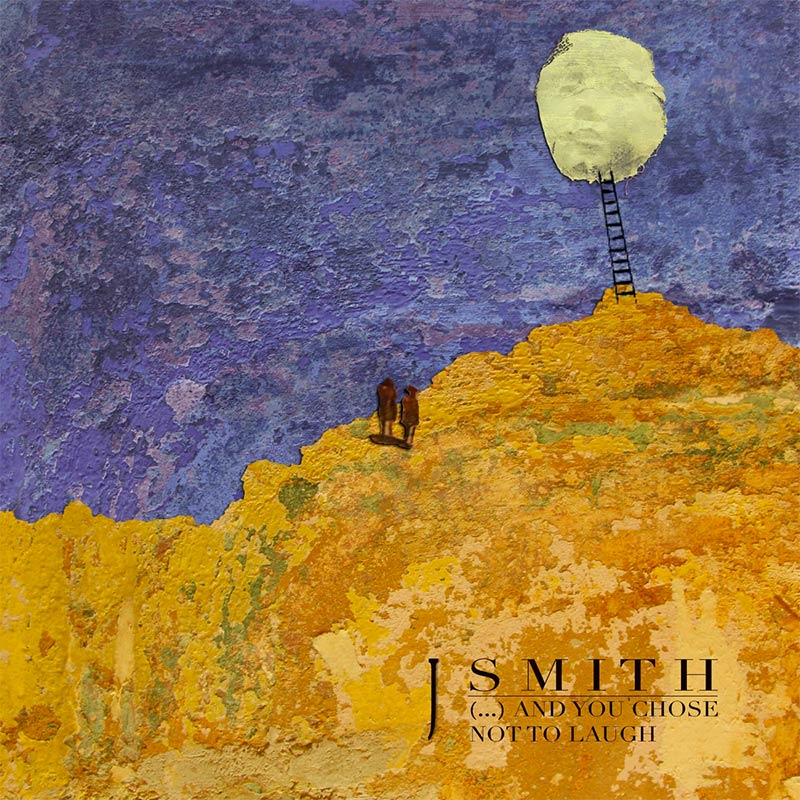 James Smith was formerly of Gypsies On The Autobahn and this year his solo record (…) And you chose not to laugh is a devastatingly personal and beautiful album about his wife's miscarriage.
The album was recorded at home by Smith, as well as in a studio with Dylan Lynch and Donagh Seaver O'Leary (Soda Blonde) and his brother Daniel Smith (also formerly of GOTA), along with a brass quartet arranged by John Rousseau-Parlane, double bass by Barry O'Donoghue, a solo trumpet by Bill Blackmore, and a string quartet directed by Phillip Keegan (the session also doubled up for the recording of J Smith's brother Kevin Smith aka Kojaque's debut album Town's Dead).
Ultimately, the couple grew closer from their experiences, and had a child since, and the album is a brave lifting of the curtain of the process of that grief and the ties that bond people, set to brittle and bright acoustic music. Lyrically, it's as real and revealing as it can get.
---
12.
Houseplants
Dry Goods
There is an air on inevitability around this collaborative album from Clare producer Daithí Ó Drónaí and BellX1 lyricist and singer Paul Noonan. The pair had worked together on the bountiful 'Take The Wheel' in 2018 and continued bouncing ideas off each other.
That turned into a full-length collaboration during lockdown, with the introductory announcement of Houseplants debut album Dry Goods as "music that we could imagine playing at a 2am festival slot."
There certainly is some of that "LCD Soundsystem at a festival" anthemic feel in the electronic tones of tunes like 'Window Pane', 'Companero' and 'Wait', but there's also room for the kind of late-night introspection informed by the nuanced writer of words that Noonan is – from the Zoom windows that have dominated our vision ('What's With All The Pine') to appreciation of grace – "You'll take someone's eye out / With your grace and poise" ('No Stopping Me'), curtain-twitching neighbours ('Window Pane') and losing an argument – "I am some tulip" on 'Wait!'.
---
11.
Jimbo Jones
The Heat Death of My Hometown
In a time where the entire culture of the city of Dublin is in suspension, the debut album from Jamie Mathews as Jimbo Jones the capital's transitions across socio-economic, political and cultural lines and how it impacts the city and its people.
The Heat Death of My Hometown is an aural journey through a "rapidly decaying" city that in the producer's words is:
Built from the frustration of skyrocketing rents, ever-stagnant wages, and the erosion of cultural spaces, this concept album guides the listener through a detailed narrative in a Dublin City. Documenting gentrification and emigration in a once-vibrant city, Jimbo creates a tapestry of sonic textures and electronic beats that maps out the entropic process assailing his beloved hometown.
---