Best of 2015: Albums | Songs | Videos | Readers' Albums | Readers' Songs Readers' Gigs, Clubs & DJs | Your Intl. albums & songs | Top 10 Lists | Nialler's Irish choices
---
Readers' best Irish albums of the year
25. Evvol – Eternalism
24. Glen Hansard – Didn't He Ramble
23. Lakker – Tundra
22. Little xs For Eyes – Everywhere Else
21. Somadrone – Oracle
20. Anderson – Patterns
19. Ham Sandwich – Stories From The Surface
18. Leo Drezden – Multi-Moment
17. Ciaran Lavery & Ryan Vail – Sea Legs
16. Not Squares – Bolts
15. Tucan – Towers
14. Fight Like Apes – Fight Like Apes
13. New Pope – Youth
12. No Monster Club – People Are Weird
11. Roisin Murphy – Hairless Toys
---
10.
Extended explorations into synth, noise, kraut, rock and ambience for the band's first album in seven years.
Seven years on from album #3 and Master finds The Jimmy Cake, a band apart once again. Lineup changes (seven now: Paul G. Smyth, Lisa Carey, John Dermody, Dara Higgins, Vincent Dermody, Thomas Parke and Patrick Kelleher) and life has occurred since. The album is uncompromising in its delivery, making no concessions to convenience. There are three tracks with the shortest at just over 15 minutes and the longest just past the 32 minute mark. The individual tracks are elongated passages that segue into new movements.
The strongly-titled 32-minute 'Death Can Fuck Off' rings out with dangerous intent, building to a wall of galloping rhythm with synth vistas leading the pack of instruments before they are engulfed by a kraut-rock chug. A bassline changes and the track goes off in a different direction and a rhythmic pulse regains control as synth notes spiral above.
'Observatory Destroyer' is awash with horror-soundtrack style textures at its most minimal, building to a sonic heavy-rock dirge and piano release, while the final track 'Teen Mist' has a space-rock feel that gives way to a diptych of ambient and engulfing noise.
That's just an overview. Master is about the journey, a multi-movement of a variation of styles and sounds. That's about the only thing that The Jimmy Cake can be defined by.
9.
Owensie
Dramamine
Former Dublin rocker finds his sweet spot.
Three years on from the Dublin singer-songwriter's second album Citizens, Owensie has followed it up with a sturdier and more elegant collection of layered folk music anchored by Michael Owens' brittle falsetto and bright Spanish guitar playing. Conor O'Brien gives his seal of approval by supplying backing vocals and playing drums.
8.
Girls Names
Arms Around A Vision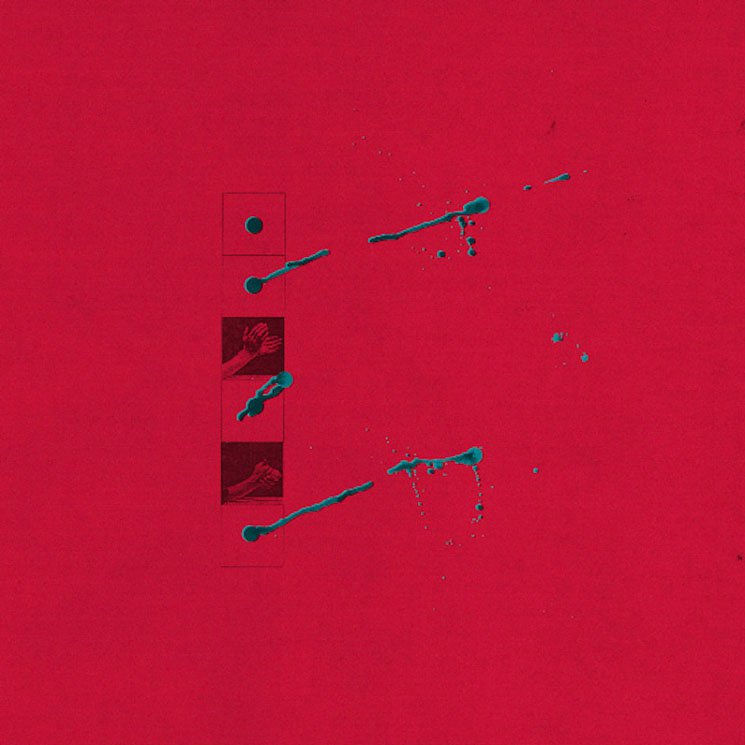 Ireland's best alt-rock band.
For their third album, the Belfast-based band have transitioned from expansive post-punk to a space between it and their former garage-rock jangle.
The band say they approached the album with a view that they had nothing to lose. "We've got nothing. We've never had anything. And we don't expect to. The only person I ever wanted to impress was myself," said frontman Cathal Cully.
In that regard, Arms Around A Vision is indulgent in the best way possible with the band soaking up the weight of their alternative retro influences and embracing their own visions in the process.
7.
Young Wonder
Birth
The Cork electronic duo embrace pop dynamics and grander emotion.
After two superb EPs, the Cork pair of Rachel Koeman and Ian Ring carved out their own niche in the electronic pop sphere. Where previous songs, great as they are, were maybe too close to influences like Purity Ring, Birth finds the band creating their own textured world and deepening their songwriting prowess.
Previously-released songs 'To You' and 'Time' were among the most heartfelt so they fit right in with the new tracks like the airy 'Intergalactic' linking the cosmos to the romantic ("feel the rocky planet move / just for us,"), the anthemic electro-pop of 'Enchanted' and their most unabashed pop song yet – 'Sweet Dreaming'.
Ian Ring remains one of the best and most nimble producers in Ireland and Colm O'Herlihy adds live instrumentation with electric guitar work. As the title suggests, this is just the beginning.
6.
The Strypes
Little Victories
The Cavan boys are nearly men.
The BBC aired a brilliant Julien Temple documentary about the Cavan kids who were thrust into a rock'n'roll major label lifestyle in their early teens. It left no doubt that The Strypes would be able to handle themselves into the future, marking themselves apart from the world of pop. They love retro rock and have no interest in the modern zeitgeist. What's more they deplored any musician getting off their face over answering their craft. The lads just want to make music, wherever it takes them.
The answer to the question about where the Strypes would go next is contained in Little Victories from the off. Where as the first album Snapshot was exactly that, an account of a band in thrall to the bluesy rock'n'roll of the early '60s and late '50s, Little Victories finds the band (oldest member just turned 20) toughing up their sound by incorporating harder-edged rock sounds and rhythms. While they may not have brought their music up to date, they've taken a leaf out of the book of the Arctic Monkeys with an album that brandishes a distinct teenage indie/rock energy. Perhaps this is at the expense of what made them stand out in the first place but the band's youthful vim still shines through.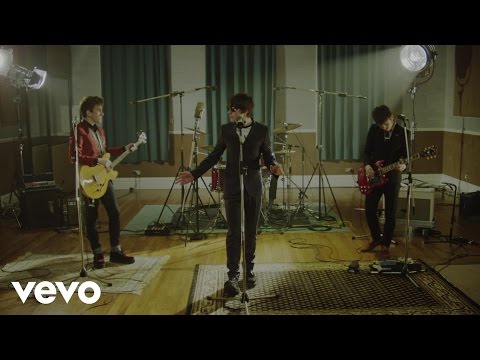 5.
SOAK
Before We Forgot How To Dream
Derry singer-songwriter releases her Mercury Prize-nominated debut.
It's easy to forget how far Derry musician Bridie Monds-Watson has come in such a short time. Like the Strypes, the young singer-songwriter impressed from an early age with appearances on Other Voices with effective songs simply-constructed with an acoustic guitar and Bridie's sweet colloquial voice.
Her Rough Trade debut, produced by Tommy McLaughlin, sheds the simplicity of those early EPs and settles for a multi-layered debut album that adds piano, strings and extra percussion to bolster the songs. Monds-Watson's appealing simplicity is sacrificed for a more serious atmosphere but her personality and her rounded vocal style shines through on songs like 'Blud', 'B A Nobody', 'Reckless Behaviour' and 'Shuvels'. Before We Forgot How To Dream bagged the young Derry musician a Mercury Music Prize for her efforts but it's likely her best is yet to come.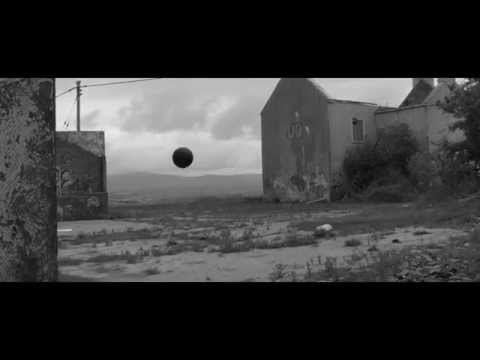 4.
The Dublin electro band have made an album of joyous bangers.
For their second full-length, Le Galaxie enlisted the help of producer Erik Brouchek to solidify what most Irish music-loving people know from seeing the band live, that Le Galaxie are the best band for delivering gigantic song-led bangers built on dance music dynamism with live instruments.
Le Club feels like a victory lap, the band's retro neon-electro having found new sinewy rhythms and strident sounds. Songs like 'Put The Chain On', 'Streetheart', 'Le Club', 'Lucy Is Here' and "Carmen' already feel like modern Irish classics, the soundtrack to many a great festival night and gig. The new version of the Le Galaxie essential, the uplifting 'Love System' adds a sax-solo for extra celebration. A trip to Le Club is always fun.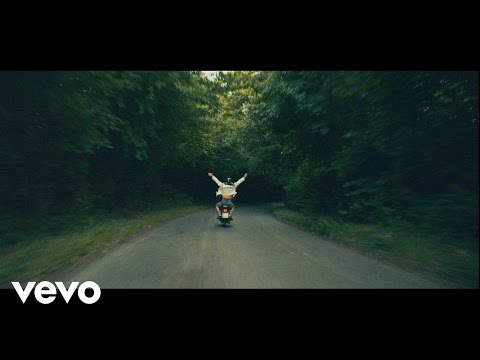 3.
The third album from Conor O'Brien might just be his most important.
Stripped back to accompaniment that rarely goes beyond piano, mellotron, guitar and voice, Darling Arithmetic is a clear line in the sand for one of Ireland's best living songwriters and as a result, there's a sense of a songwriter really revealing and exploring his own self: his sexuality, his feelings, his pain and his love.
The 36 minute album's opening song 'Courage' lays it all out. "Took a little time to get where I wanted / It took a little time to get free / It took a little time to be honest / It took a little time to be me," O'Brien sings accompanied by guitar, light brushes, bass and some faraway blurry synths.
The stripped down nature of the album highlights what a great songwriter O'Brien is. These songs are captivating enough in their demo-style form because O'Brien is an elegant arranger and musician too; he has things to say we can relate to, and sentiments that comes from a heart, his heart, with an underlying confidence that comes from experience and learning from it.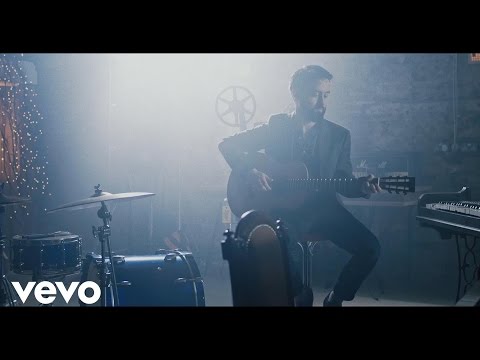 2.
Richie Egan's fifth album is a collection of serene electronic songcraft.
For most of his creative endeavours as Jape, Richie Egan has been juxtaposing traditional guitar-based songwriting with electronic synth textures.
The fifth Jape album, This Chemical Sea, made with band member Glen Keating, is the first released since Egan uprooted his life and family to Malmö in Sweden and that distance has encouraged a clarity of vision that translates to these two sides being more suitable bedfellows than ever.
There's soft transparency to the production helped greatly by David Wrench who mixed and mastered the album, and whose considered imprint can most recently be heard on top notch productions from Caribou, FKA Twigs and Jungle; three of the best sounding records of the last year. Those albums have a clear spaciousness that they share with This Chemical Sea.
This Chemical Sea often feels like its floating above the physical and unmoored from the sum of its parts, that give the songs a unique identity in the Jape discography. It is a collection of serene electronic songcraft: meditative, lucid and unbound.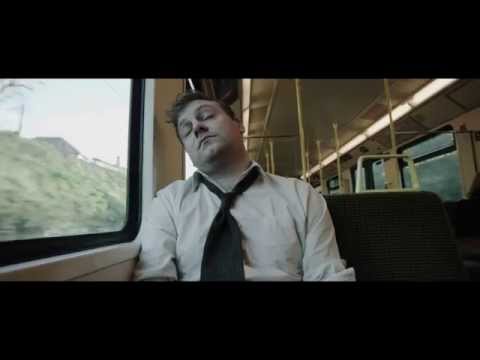 1.
The Dublin band have made the highly-strung album of the year.
There weren't more uncompromising sonic albums made in 2015 than this one and while it took its toll on its creators, their efforts have not gone unappreciated.
Holding Hands With Jamie is a bare psychosis, the breakdown of Dara Kiely soundtracked by dissonant, piercing and pulsing noise. Kiely spends howling into the pressurised turbulent wall of noise, fending off life expectations and minutiae.
The band match his intensity spectacularly with guitars that whirr and buzz like nasty synthesizers, drums that engulf the room in a live fashion and low-end that wipes the floor and shits on it afterward for good measure. The harshness of it all is a suitably foil for the discombobulating frame of mind that Kiely displays throughout. It sounds like post-punk, it sounds like garage-rock, it sounds like no-wave, it sounds like dirty bleedin' techno.
The coiled wrestle between confrontation and escapism, both in the music and in the lyrics, is what makes Holding Hands With Jamie such an uncomfortable yet singularly brilliant album. That it uses the familiar language of rock music to do so makes it one of the albums of the year.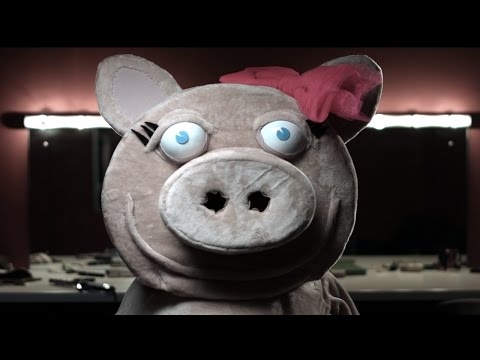 ---
Best of 2015: Albums | Songs | Videos | Readers' Albums | Readers' Songs Readers' Gigs, Clubs & DJs | Your Intl. albums & songs | Top 10 Lists | Nialler's Irish choices
---