Slane Irish Whiskey is a trailblazing Irish Spirit that has music in its heritage. Like Nialler9, Slane Irish Whiskey is all about new adventures and making a bold choice. Next time you're looking for a spirit that comes recommended from someone who knows their music, try Slane Irish Whiskey.
Please enjoy Slane Irish Whiskey responsibly/visit drinkaware.ie.
© 2022 Slane Irish Whiskey

---
2016 Best of | Best albums | Best songs | Irish albums | Irish songs | Club tracks | Guest selections
---
This was an unexpected list in the end. There was a worthy Irish album to recommend in 50 of the last 52 weeks in my Irish Times New Music column so I knew there would be plenty of contenders. The surprise may be that a lot of bigger names or expected acts didn't make my top 30 – Little Green Cars, Overhead, The Albatross; Bell X1, Cathy Davey, Bleeding Heart Pigeons, Shit Robot, Booka Brass Band,Two Door Cinema Club, Plutonic Dust among them. There were 50 albums considered for this list but these are my personal favourites of the year in Irish music. What are yours?
---
In association with:
---
30. I Have A Tribe – Beneath A Yellow Moon
29. John Daly – The Smoke Clears
28. Funeral Suits – Islands Apart
27. Skinner – Skinner
26. J Cowhie – Veil
25. The Altered Hours – In Heat Not Sorry
24. Brigid Mae Power – Brigid Mae Power
23. Rollers / Sparkers – Interior Ministry
22. Windings – Be Honest And Fear Not
21. Roisin Murphy – Take Her Up To Monto
20. Tomorrows – Another Life
19. February & Mars – February & Mars
18. Ensemble Éiru – Imbas
17. Enemies – Valuables
16. Magic Pockets – Volcano of the Bleeding Skies
15. Cian Nugent – Night Fiction
14. Ciaran Lavery – Let Bad In
13. We Cut Corners – The Cadence Of Others
12. Bantum – Move
11. Lisa O'Neill – Pothole In The Sky
---
The final Solar Bears album by Rian Trench and John Kowalski is an encapsulation of the duo's sound since they first appeared: Boards Of Canada-esque pastoral ambience, Vangelis-style instrumental electronica, eerie horror soundtracks and a keen sense of exploration and sound design.
This time around, atmosphere and textures dominate proceedings. The pair's process involved algorithmic programming, allowing the machines parameters to compose itself utilising degrading samples ("microsamples"). As the samples dissolved, the disintegration of Solar Bears came shortly after.
---
9.
Ryan Vail – For Every Silence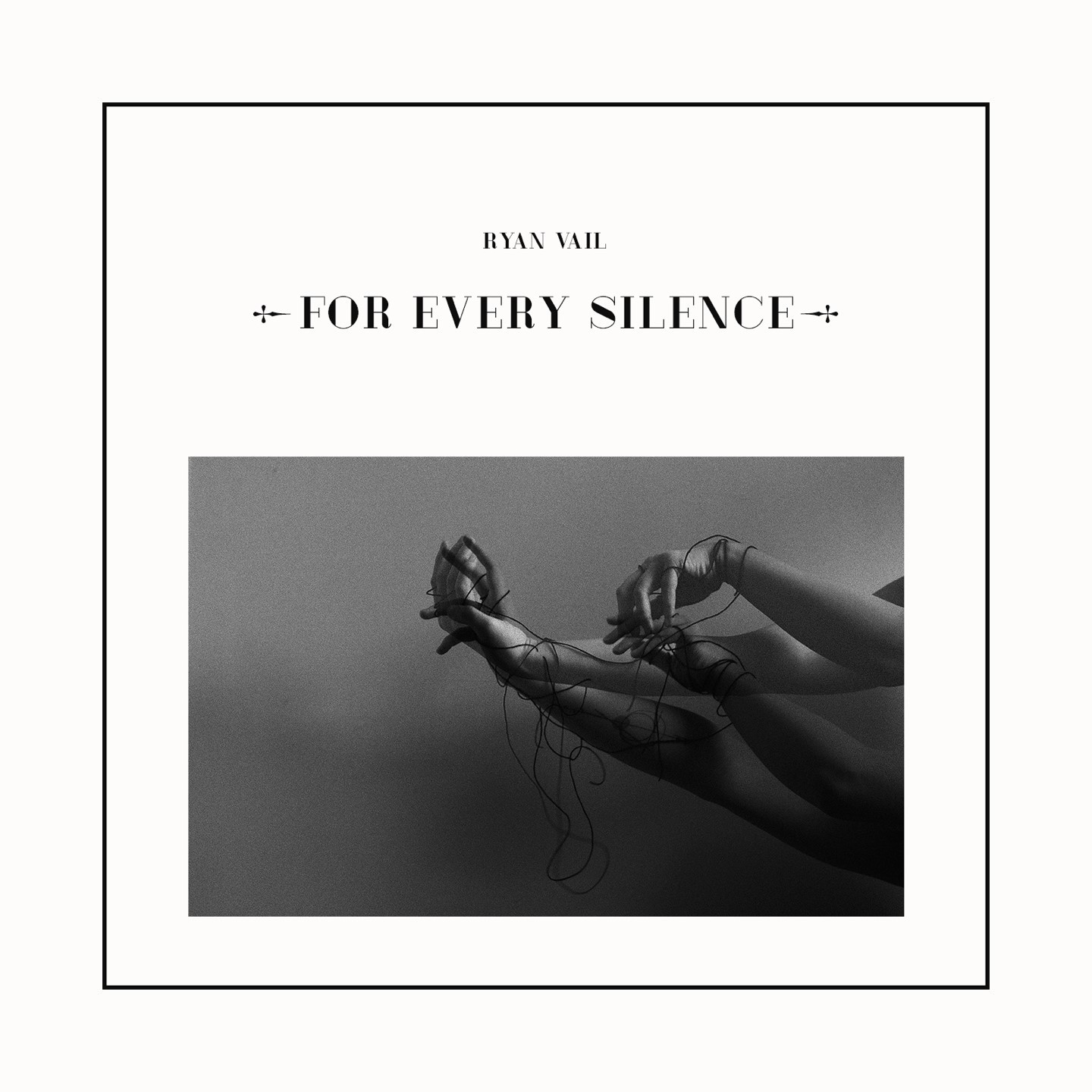 An album inspired by a 89-year-old restored but unloved piano. The Derry musician Vail's fascination with the instrument in question does more than concern itself with the sound that is possible with it. For one, there's history behind the piano that connects the player to his wife's family back to its origins in England in 1927 and forms the basis of a loose narrative throughout For Every Silence. It features as a sample recording of a speech by the original owner.
Vail doesn't overindulge. There are plenty of piano chords and notes ringing out but as is his custom, there's also much ambient and electronic textures at play. Not only that but violinist Rachael Boyd adds to the nostalgia, Seattle poet Hexxr frames the work and Ryan's wife Katie contributes. Highlights include the soaring choral vocal of Eoin O'Callaghan (Best Boy Grip) on 'Under The White Wash', the spiked synthesizer of 'Wounds' and the contemporary electronica of 'Never'.
---
Just this week, Jack Colleran announced his intention to close the door on the Mmoths project and it's understandable. Five years on from debuting with some delicate electronic pop songs, the young Kildare man's music has taken on a greater focus of texture, of craft and atmosphere. Luneworks has more in common with the ambient roster on Tri Angle Records than any of his former pop-centred peers.
Luneworks' nocturnal experimentalism leaves the sense of a musician, aged 22, still at the start of a longer path. Now we know Colleran has chosen a new one.
---
7.
Lisa Hannigan – At Swim

When it came time to write her third album Lisa Hannigan felt adrift from her craft. Living between London and Dublin, the singer felt a little unmoored to her creativity and her place in the world. A meeting with Aaron Dessner of The National rekindled a spark for songwriting that accumulated in a seven-day recording session with Dessner in Hudson Bay in New York.
That transition leaves an imprint on At Swim, Hannigan's most sombre collection of music yet finds her with a heavier heart and an atmosphere more dense than ever. Dessner adds textured weight to the music as Hannigan's voice floats above, a guiding light in darker times.
---
Kildare-born producer Peter Fleming quietly released his debut album of bright, Balearic and luminescent instrumental electronic music earlier this year. Featuring music of a slow-disco tempo, the album opens with 'Time Traveller', goes from guitar ambiance into Scandinavian cosmic styles on 'Night Train', meanders into pinging vocal-featuring house of a slow variety on 'Need You Next To Me', delves into nine minutes of synth-lead meandering on 'Lunar' and arrives with full-bodied propulsion with a bod towards EDM zeitgeist sounds on the virtual string conclusion of 'Always'.
https://soundcloud.com/cinemamusicireland/sets/a-night-train-to-budapest
---

Waterford-born Katie Sullivan was always an artist who was interested in the alternative and ambient, who brought a touch of the otherworldly to her songs, even if they were stripped back to the minimal. Third album Salt finds her sonic world sunken deeper into the mire. From the skyscraping spectral percussion of opening song Ghosts, the distorted dirge of I Make Sparks to the eerie creak of Life Or Living, Salt is preserved by the tenebrous side of things.
---
Album number two from an international band with an Irish heart, a trad band with a contemporary worldview. Together, fiddlers Martin Hayes and Caoimhin Ó Raghallaigh, pianist Thomas Bartlett (Doveman), sean-nós singer Iarla Ó Lionáird and Chicago-born guitarist Dennis Cahill weave music that crosses genre boundaries between Irish trad, contemporary classical and ambient music.
Recorded in five days, the pleasing aspect of album two is that snapshot feel. The dynamic between the musicians has strengthened resolving in a recording that is more confident in its purpose yet also content to not cover over the arrangements with too much distraction, allowing the rich emotion in the music to dominate.
---
Conor Adams and Lar Kaye came together from their former bands (The Cast Of Cheers, Adebisi Shank) and brought the core of what they brought to those bands to make a massive indie rock / synth pop album. In Adams, they've a bass-playing singer with a commanding rock voice. In Kaye, not just the most individual guitarist in Ireland but a wizard of the instrument. Joined by the thumping drums of Lewis Hedigan, their debut packs a punch.
llVV is what a modern rock record should be: full of imagination, drawing from the members' pasts while adding textures of the '80s that sounds anew when applied with better overall production: treated vocals, big drums, synth-pop and stadium rock.
---
2.
James Vincent McMorrow – We Move

No other Irish songwriter is pushing themselves more than James Vincent McMorrow. Indicated by the title of his third album, McMorrow has moved from singer-songwriter to alternative pop artist to embracing his love of R&B, soul and vintage pop.
Working with a producer for the first time in Nineteen85 ( Drake's 'Hotline Bling' and 'OneDance', ), the songs on We Move have more confidence and drive than on before incorporating a yacht rock-esque 'Last Story', the R&B soul of 'One Thousand Times' and electronic low-end flourishes to 'Get Low' and 'Evil'. McMorrow's falsetto sounds stronger than ever and lyrically, McMorrow is more direct than ever addressing an eating disorder on 'I Lie Awake Every Night', his own sense of self on 'Evil' and the relationships to those in his life on Get Low. The album's last song Lost Angeles feels like resolve with the line "don't let fear control you," repeated as mantra. Onwards, move.
---
MynameisjOhn, MuRli and God Knows first appeared in 2014 with an album called Rusangano / Family , an LP title that laid out where the collective exist and where they've come from: Ireland, Zimbabwe and Togo; Clare and Limerick.
For album two Let The Dead Bury The Dead, the trio are still exploring the fertile ground between two cultural polarities. In a year of national identity, they explore what it means to be Irish in 2016, what it means to be an African immigrant in this land.
If music is a window into the soul, rap music is a stone thrown through one, such is the directness afforded by rapping as a storytelling and message conveyor. MuRli and God Knows exploit this: baring themselves in their music, exploring their very selves, their relationship with their families and the expectations on them.
Let The Dead Bury The Dead is buttressed by the experienced production hand of MynameisjOhn who weaves percussive electronics, grime, bass music, Dilla-style soul, Afrobeat guitars and DJ-style rhythmic switches during tracks. MynameisjOhn keeps it moving: Afrobeat on opener 'Kierkegaard', Shangaan-style electro ultra-fast rhythms on 'Soul Food' and ambient bass music on 'Surviving The Times'.
'Lights Out' riffs on their influences ("Rusangano presents Non-national With an Attitude Volume One") before exploring what they thought identity meant and in the process encapsulating everything that is wrong with most Irish rap – "Thought I had to be American, thought I had to be English, everything else but Irish."
Moving away from your home is a journey, no matter the distance, and you lose things on the way. Intended or not, things slip away. "I still wanna make you proud you just don't know / you think you I lost my language and I lost my soul," raps God Knows devastatingly, on 'Losing My French'.
Rusangano Family seek answers. They question, uncover, give perspective, share their experiences.
'Heathrow' with a a menacing drum-heavy production and an anti-immigrant Irish sample, effectively conveys the sense of displacement of a migrant, trying to better himself against the odds. "Just silence in the customs / just prayers in the bathrooms / Black cleaners in staff rooms / Now patience and passport when they ask you on entry."
Enter the mind of a migrant.
"It's not all black and white, zebras and pandas / Shifra's and Sika's, asylum seekers / Sugar daddies in slippers, spooning Nubian grim reapers / This is where history finds us, our history binds us / No blacks, no dogs, no Irish."
No other Irish album was a document filled with empathy in a year that needed it.
Buy the album from Bandcamp.
---